CUSTOM PAINTJOBS, CHECK IT OUT!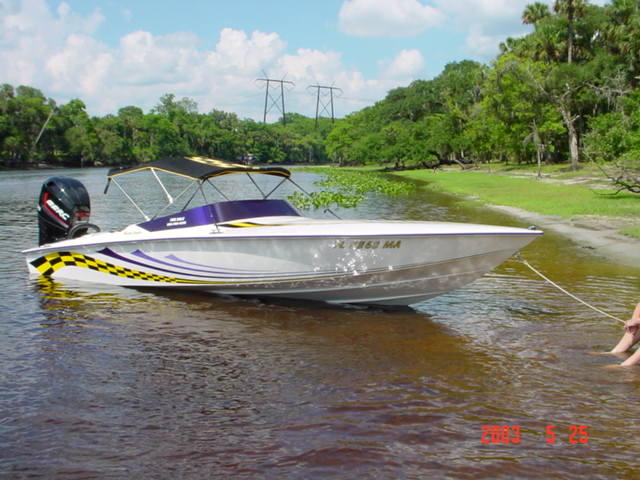 From Mild,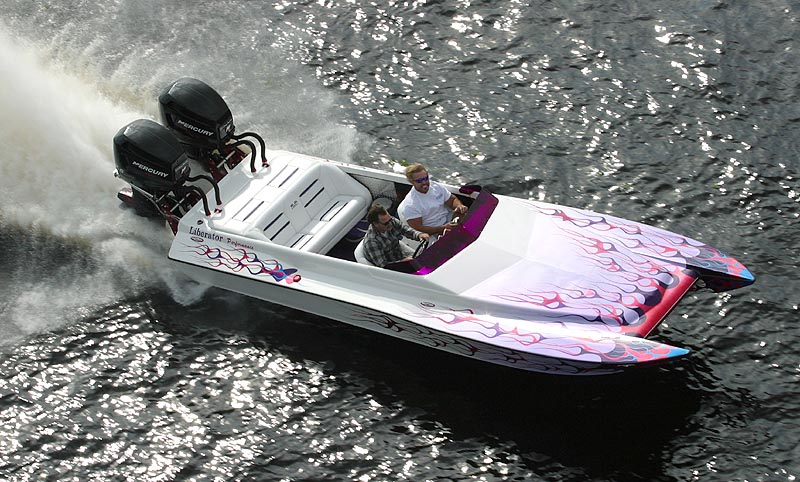 To WILD!!
.. I'VE BEEN CUSTOM PAINTING FOR OVER 25 YEARS. TO ME, THE PAINTJOB AND RIGGING MAKE THE BOAT. YOU DON'T BUY A LIBERATOR TUNNEL IF YOU DON'T WANT TO BE NOTICED. WHY NOT GO ALL THE WAY? I CAN PAINT YOUR BOAT ANY WAY YOU WANT. THESE ARE JUST SOME EXAMPLES. DARE TO BE DIFFERENT!!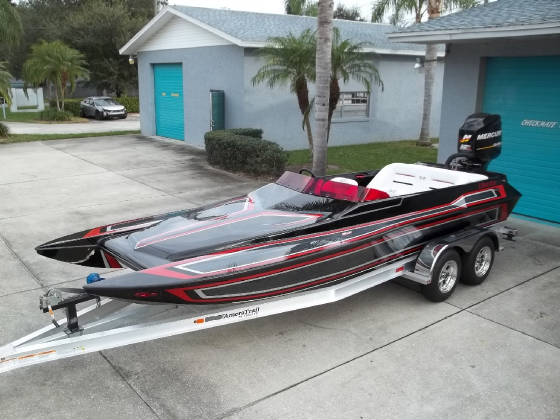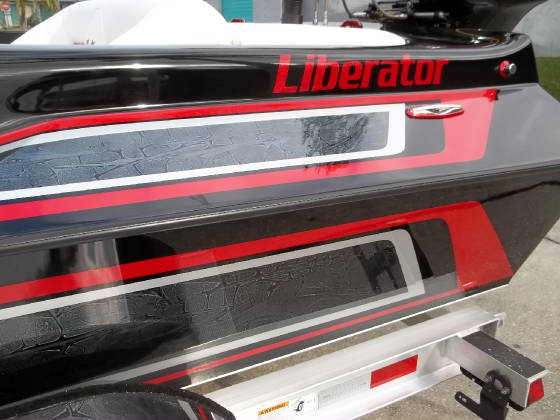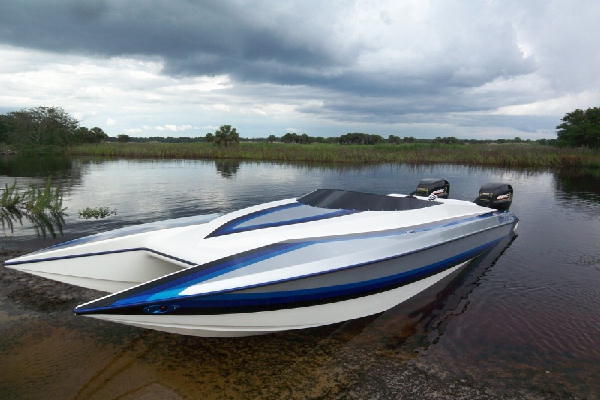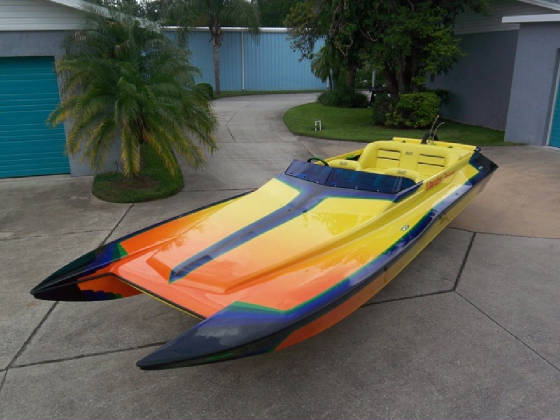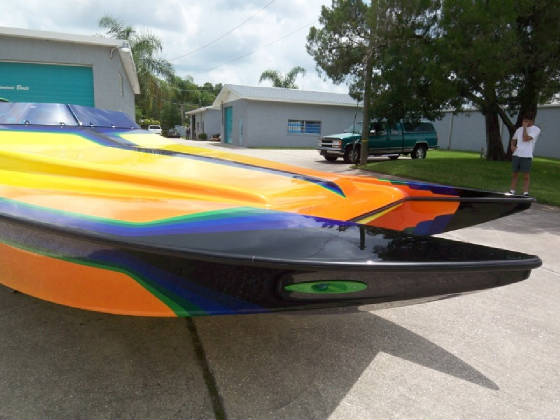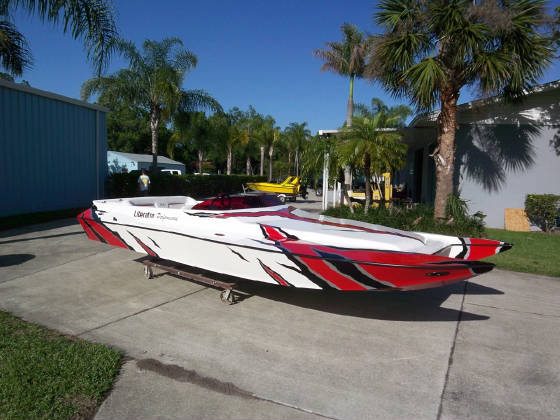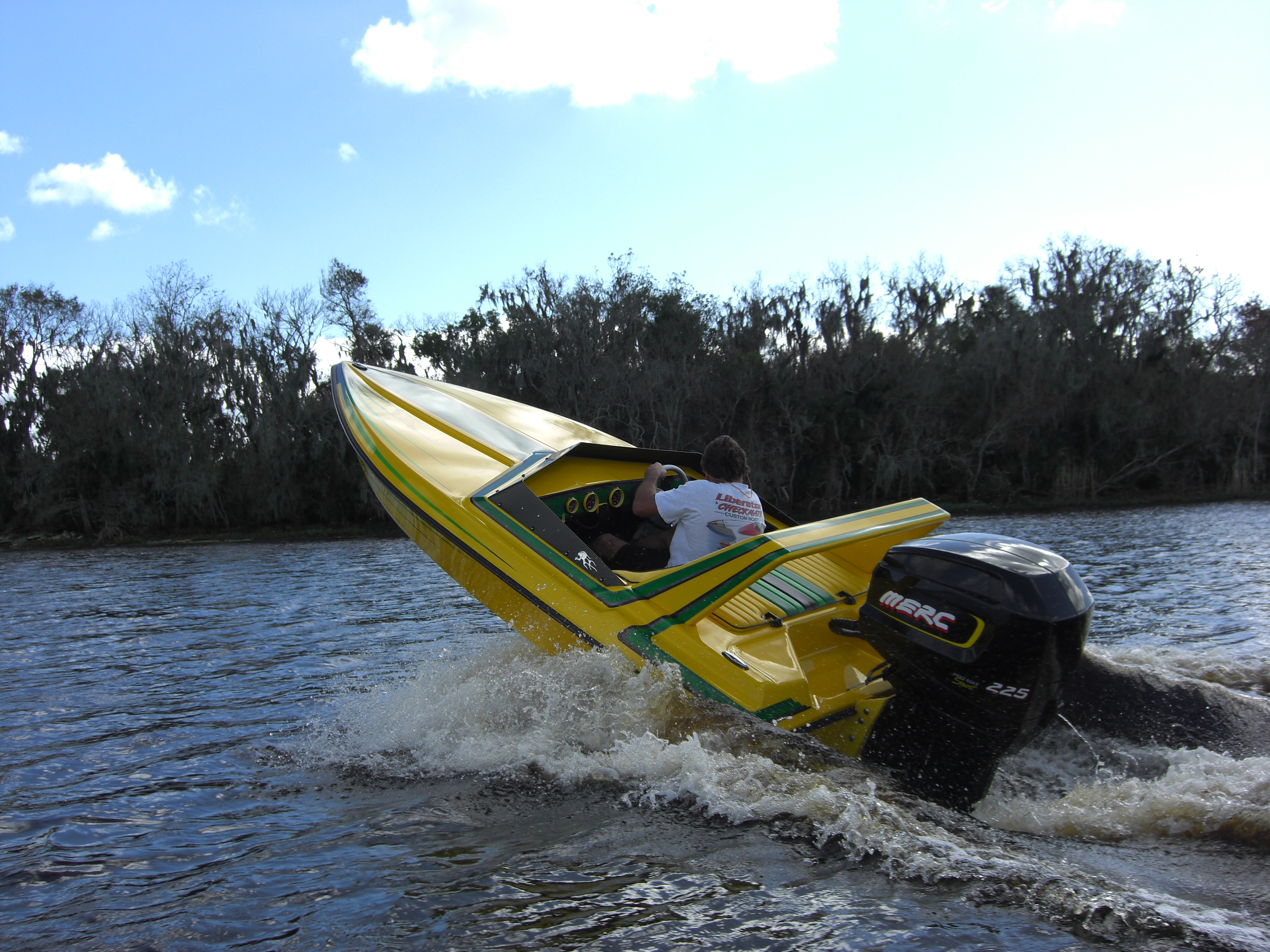 13ft restored Checkmate Playmate with a 225 Promax. Slightly overpowered, but alot of fun
I painted this 1991 25 Talon in orange and gold pearls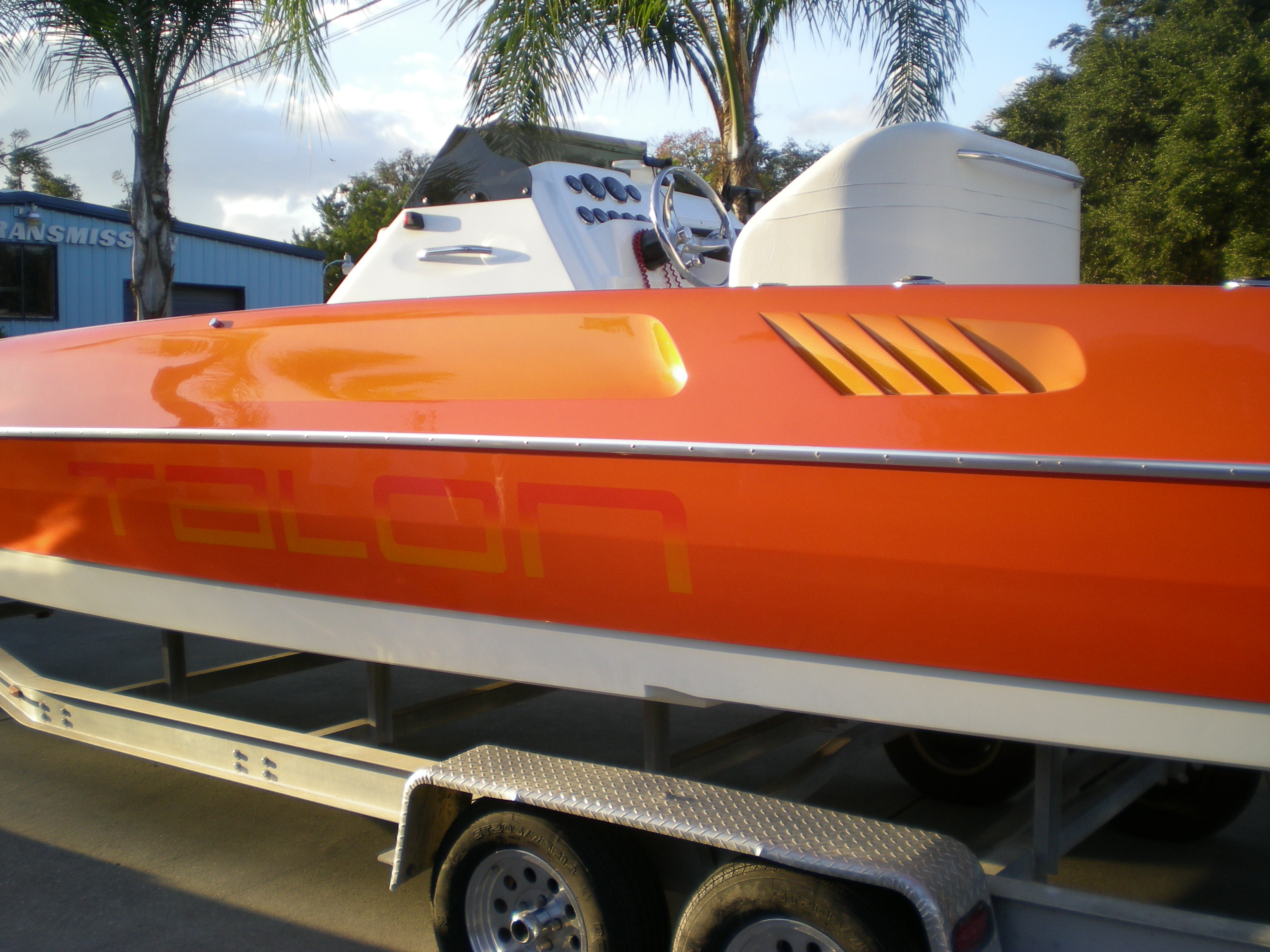 Close-up of the paint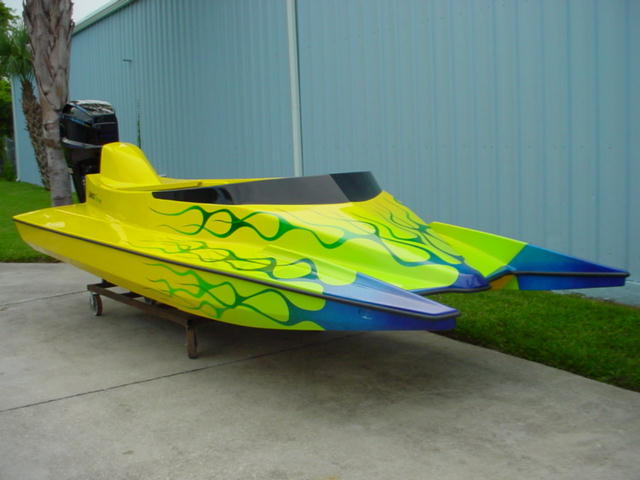 My latest. All colors are marblized pearl candys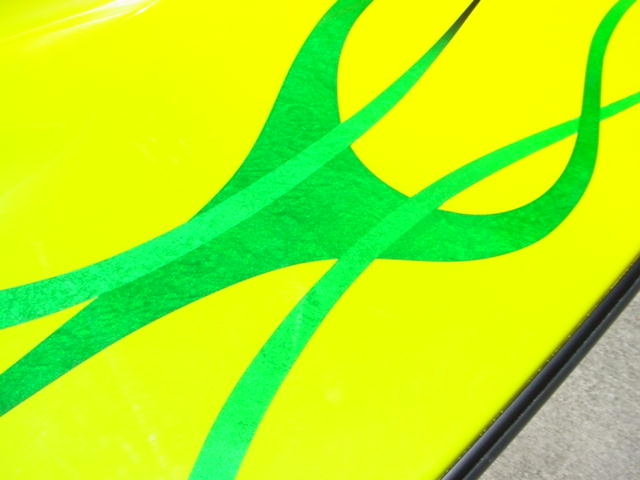 Green candy marble flames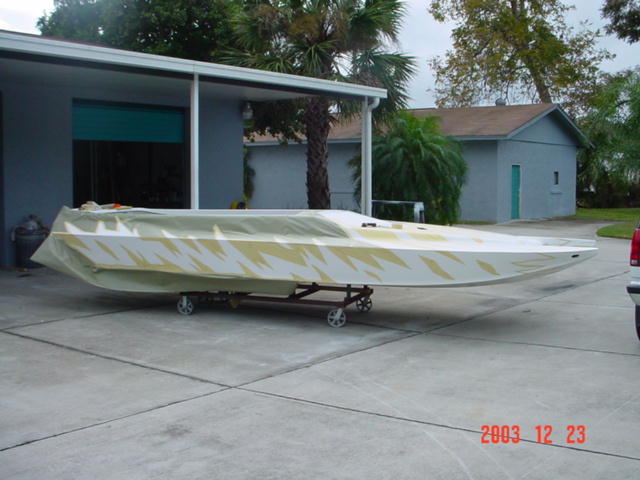 1st a design is chosen, then taped and masked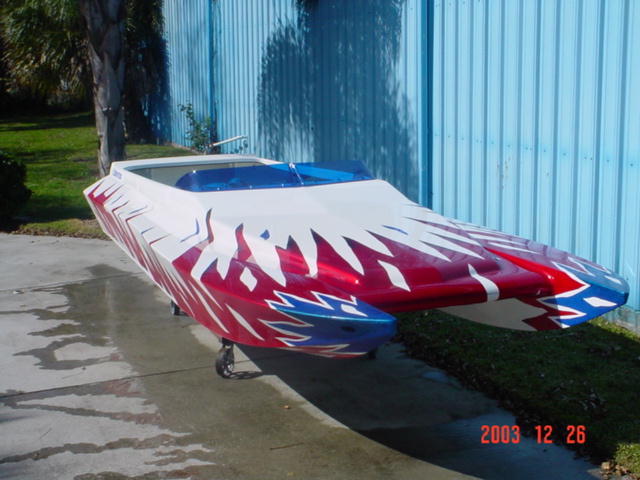 There's many steps to a custom job. This one has a marblized candy red and blue pearl design.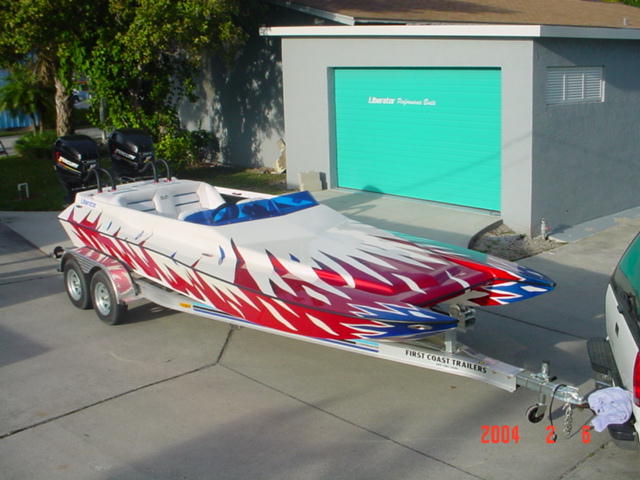 Here's the finished product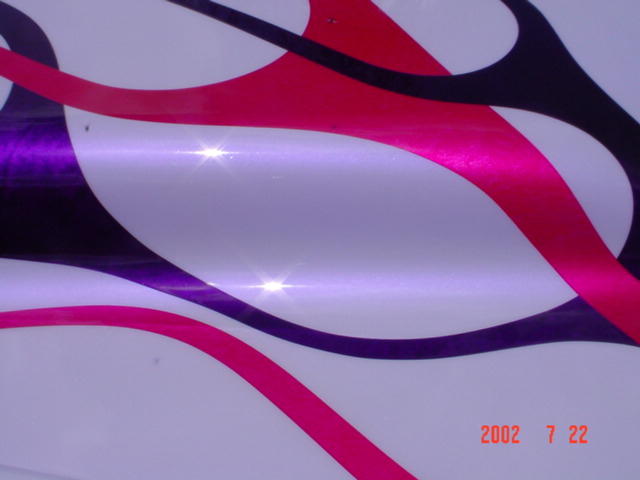 Pearlcoats and marblizing show others that your not the average boater!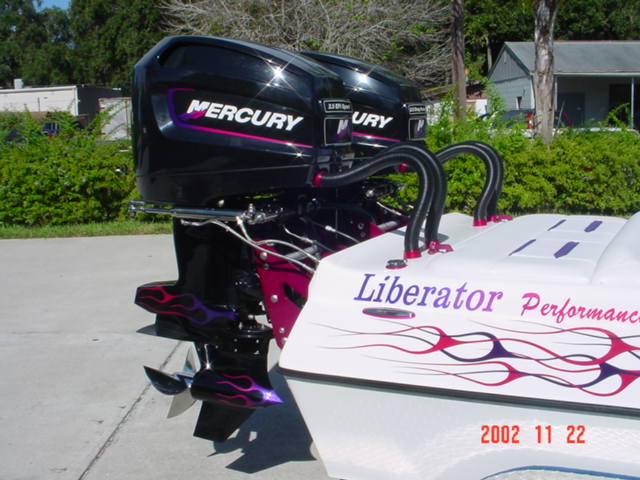 There's more than one way to FIRE UP your motors!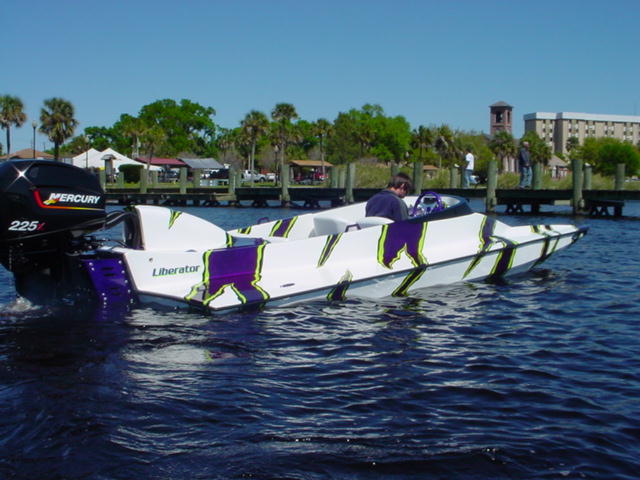 This 4 seat 18ft is all marble and pearl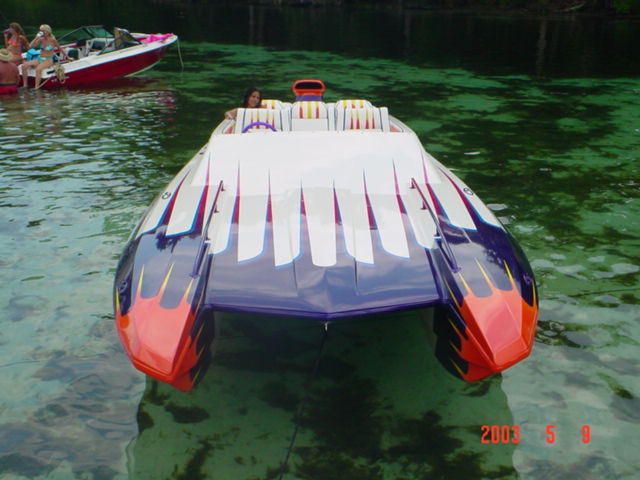 How about some old style "SCALLOPS" with fades.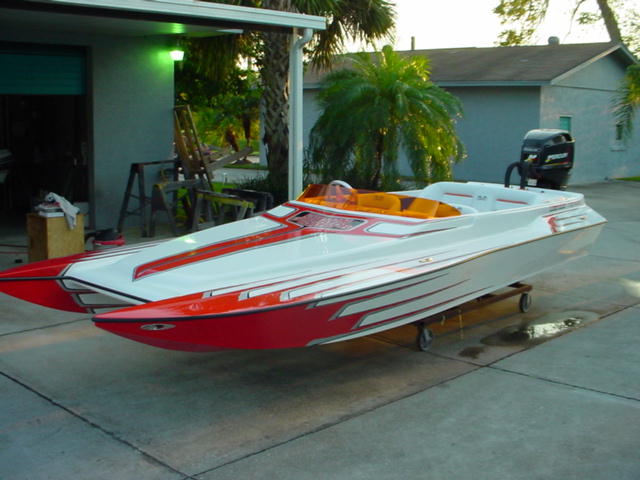 Harley colors in scallops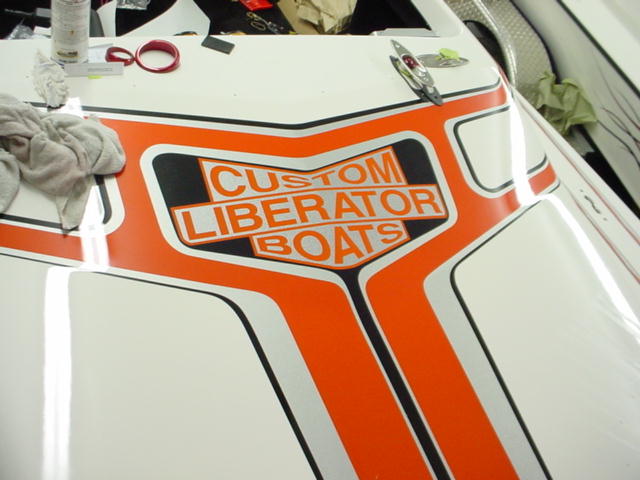 Custom logo
Done in orange pearl and silver metalflake
green silver and black marble flames
Close-up of the marble green dash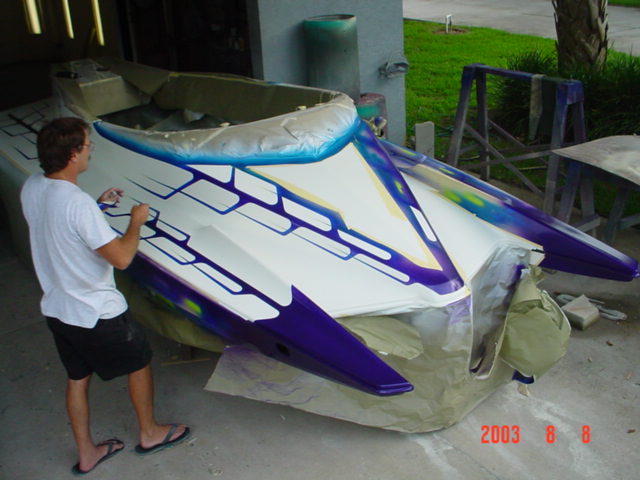 The best part of doing a new paint job, is peeling the tape and seeing your creation for the first t
null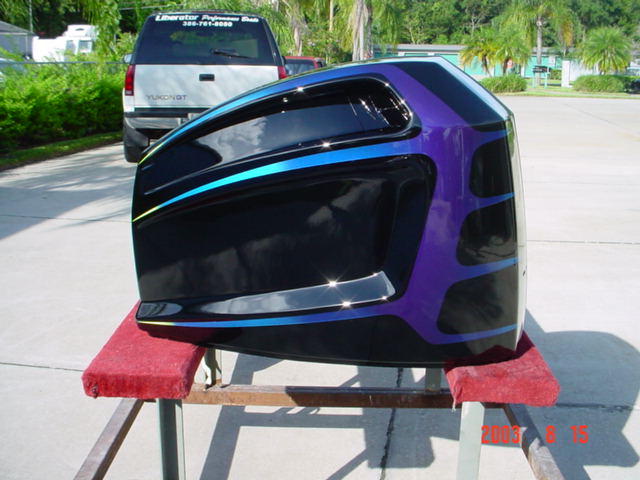 May as well paint the cowl to match!
New owner put a Merc 300X on it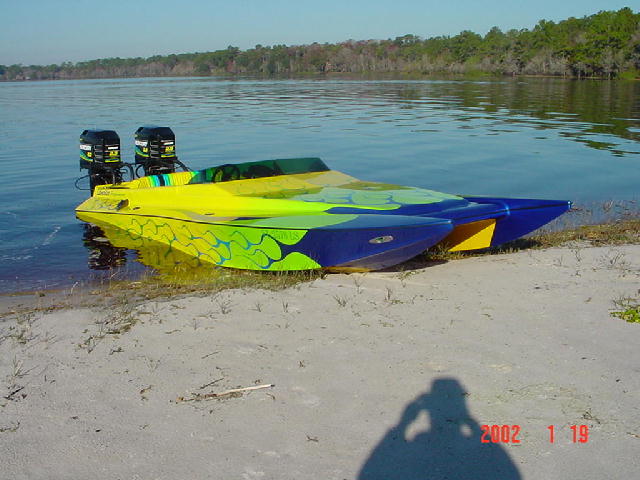 NOBODY'S gonna miss this boat!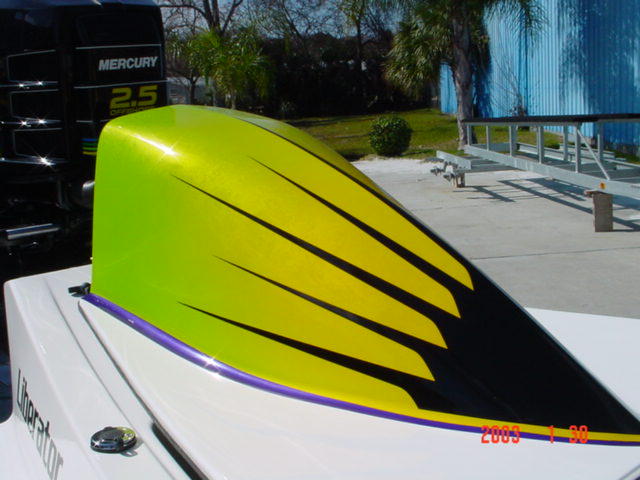 A good fade can add interest without all the taping. This one is candys over marble.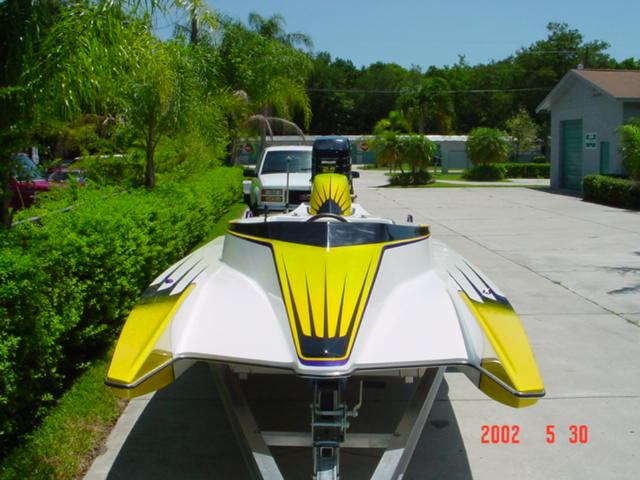 Here's the rest of the boat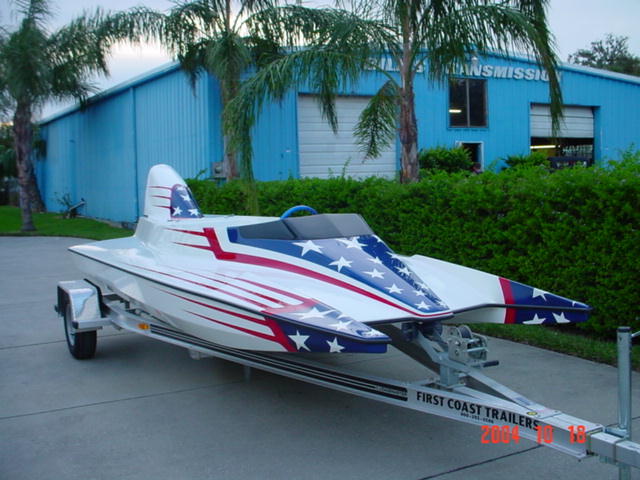 CAPTAIN AMERICA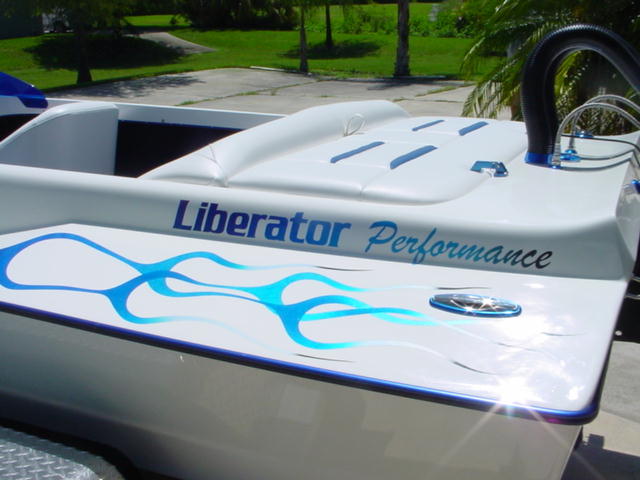 Liberator ogo is marbled and faded too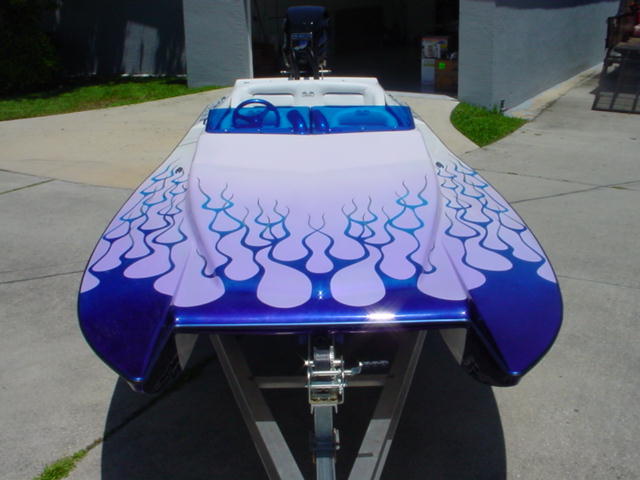 Marble flames with a violet pearl fade


LET ME PAINT ONE FOR YOU!!