This hull is 24'6" long and built for the rough stuff. Runs awesome in a 3-4ft chop! True tunnel, no center sponson! Twins or triples can be used.Huge cockpit area..4 x 8ft Laydown cuddy up front, 4.5ft x 8ft storage under the sundeck. Balsa cored bottom, 40 oz. marine carpet, custom interior.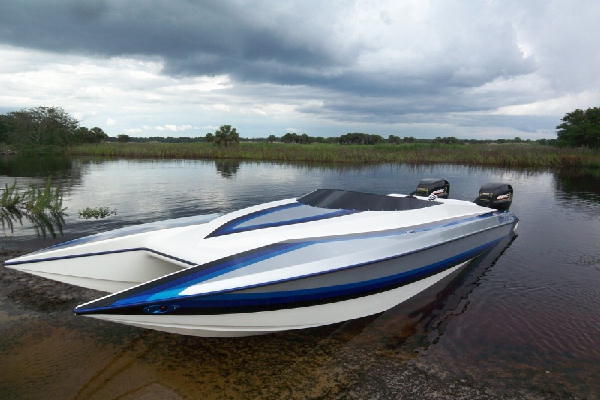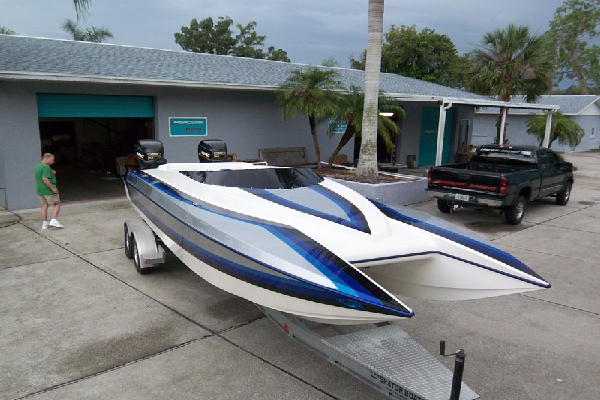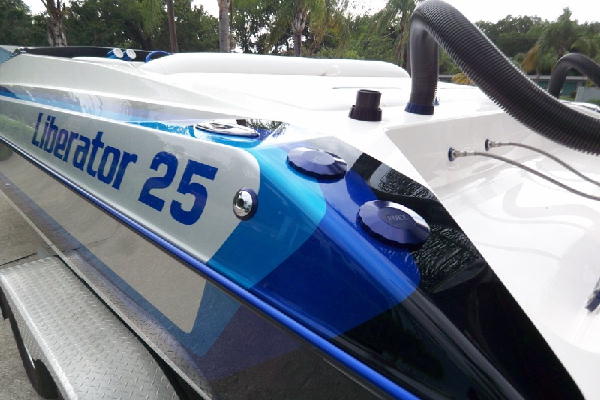 Paint is all pearls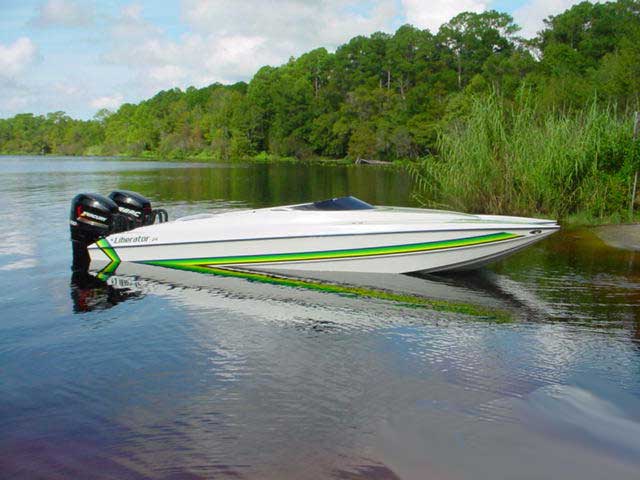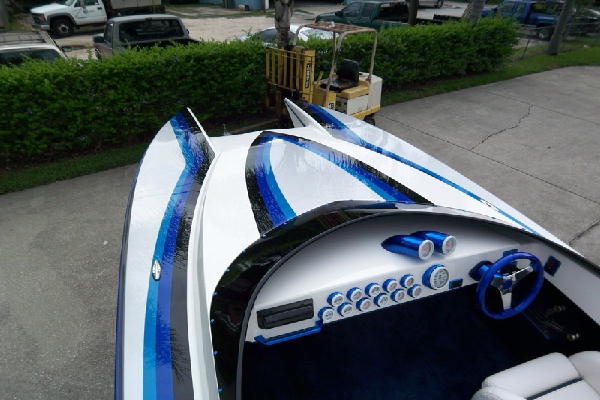 All the best parts and trim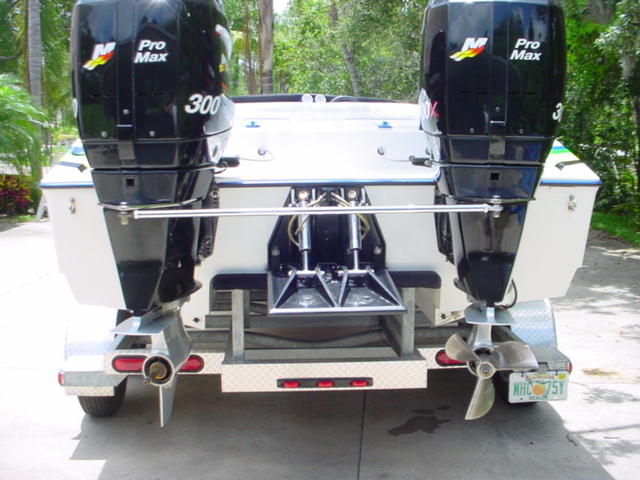 Kiekhaefer tunnel tabs smooth out any porpoise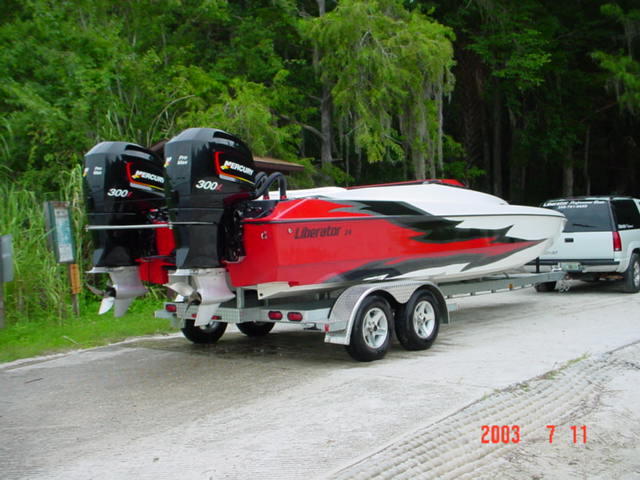 This 25 has Johnson 225HO's. It runs around 90mph.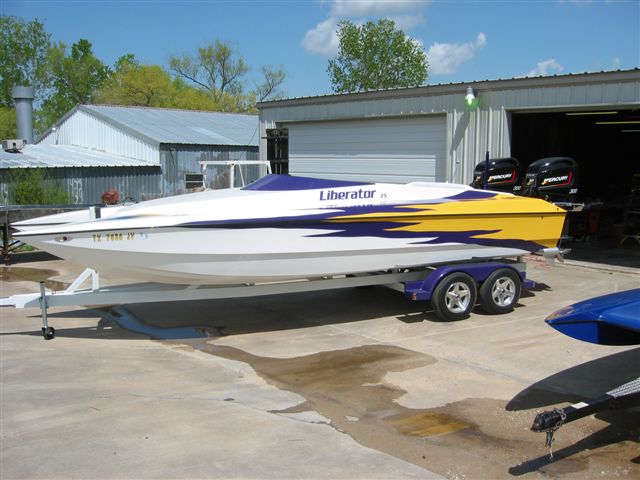 This 25 with 300X's, runs 112-113mph!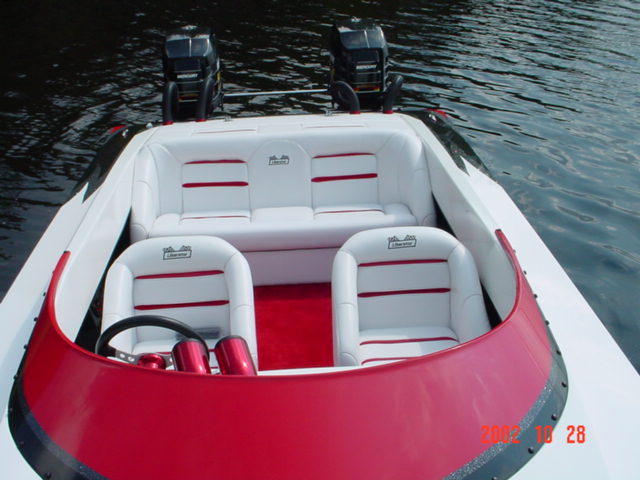 Lots of guages help you see what's going on.
Trimmed out and runnin' loose