Liberators I've sold
These are all Liberators I've rigged, painted, and sold. They will give you an idea of what can be done.
All these are sold! More coming!!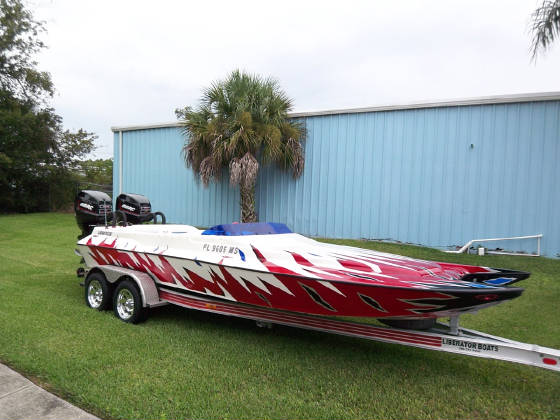 Twin 280 hp Mercurys. Candy red marble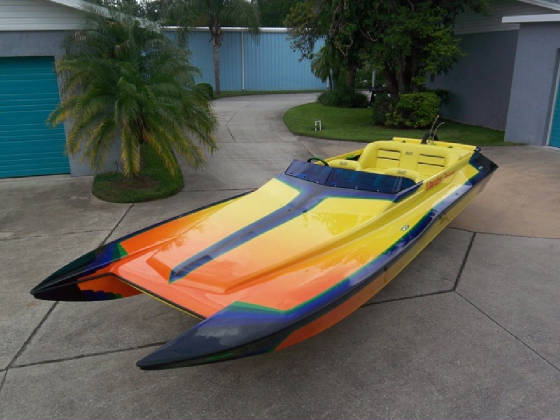 California colors. Went to Conneticut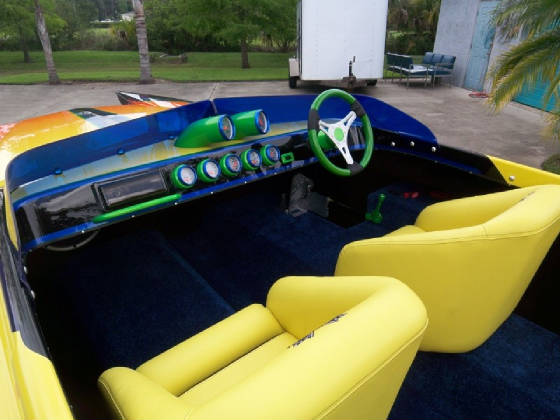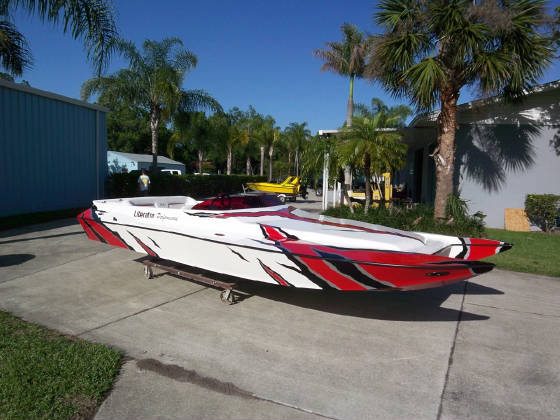 Tear-away paint. Went to Canada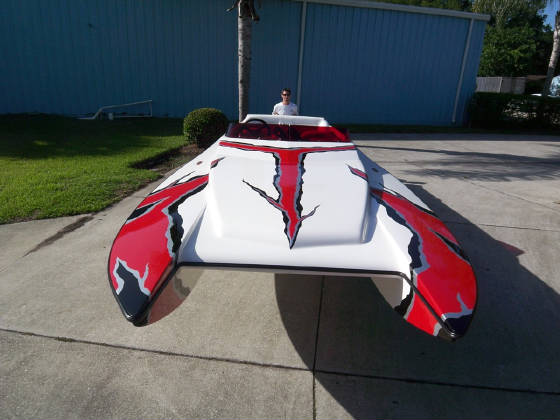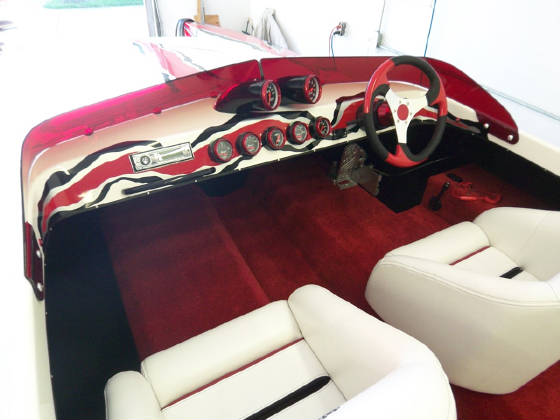 All orange pearls. Went to Charleston S.C.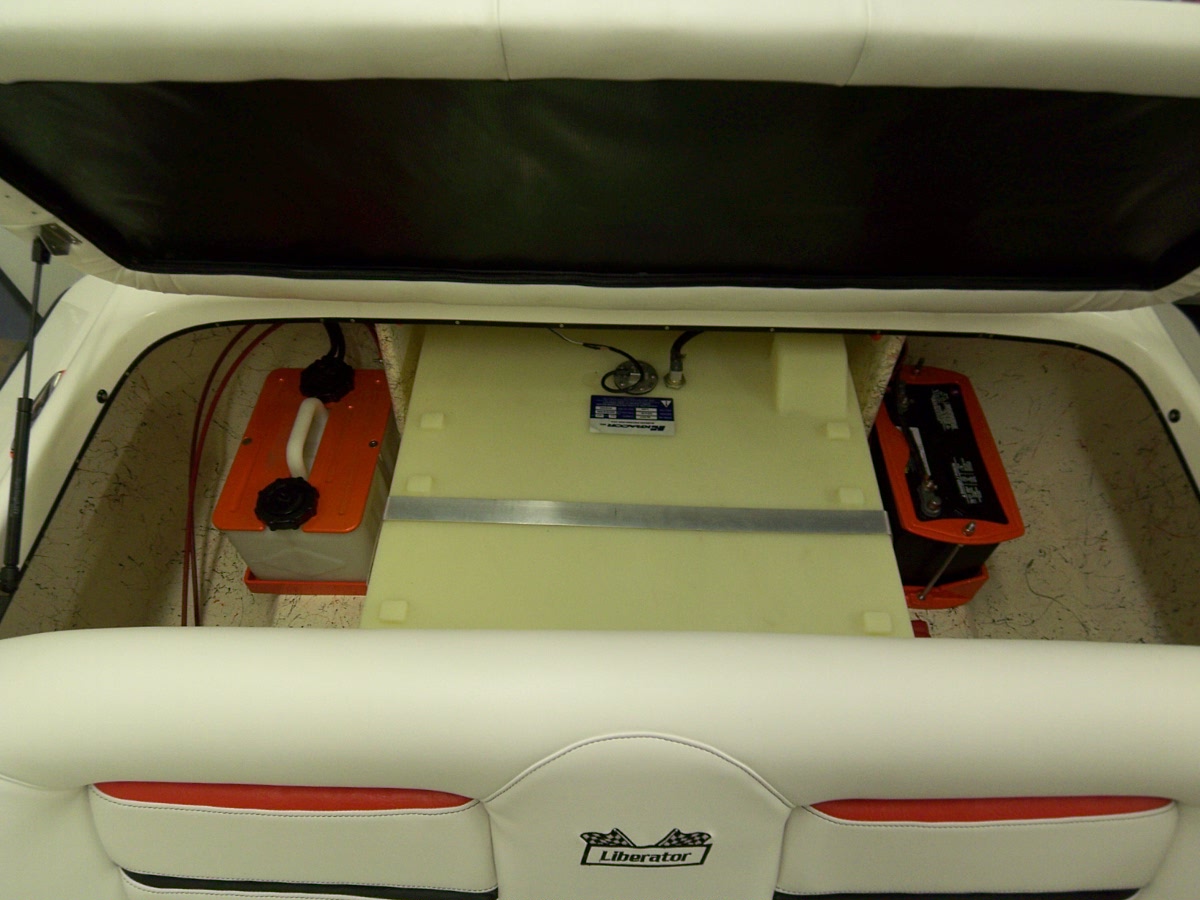 Rear rigging in all my Liberators looks this way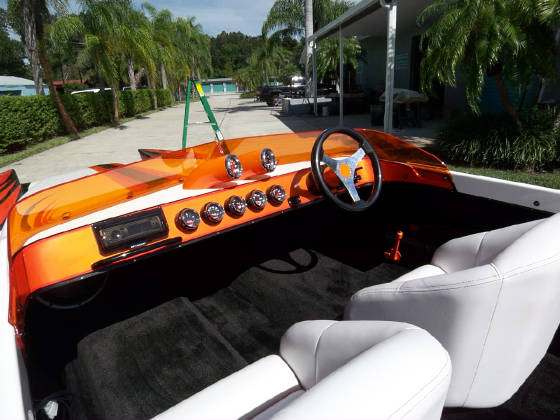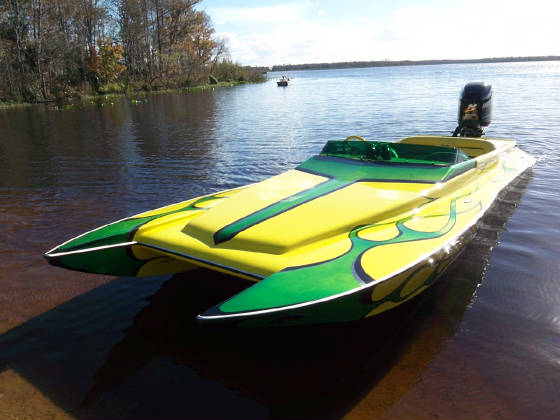 SOLD! Went to Pa.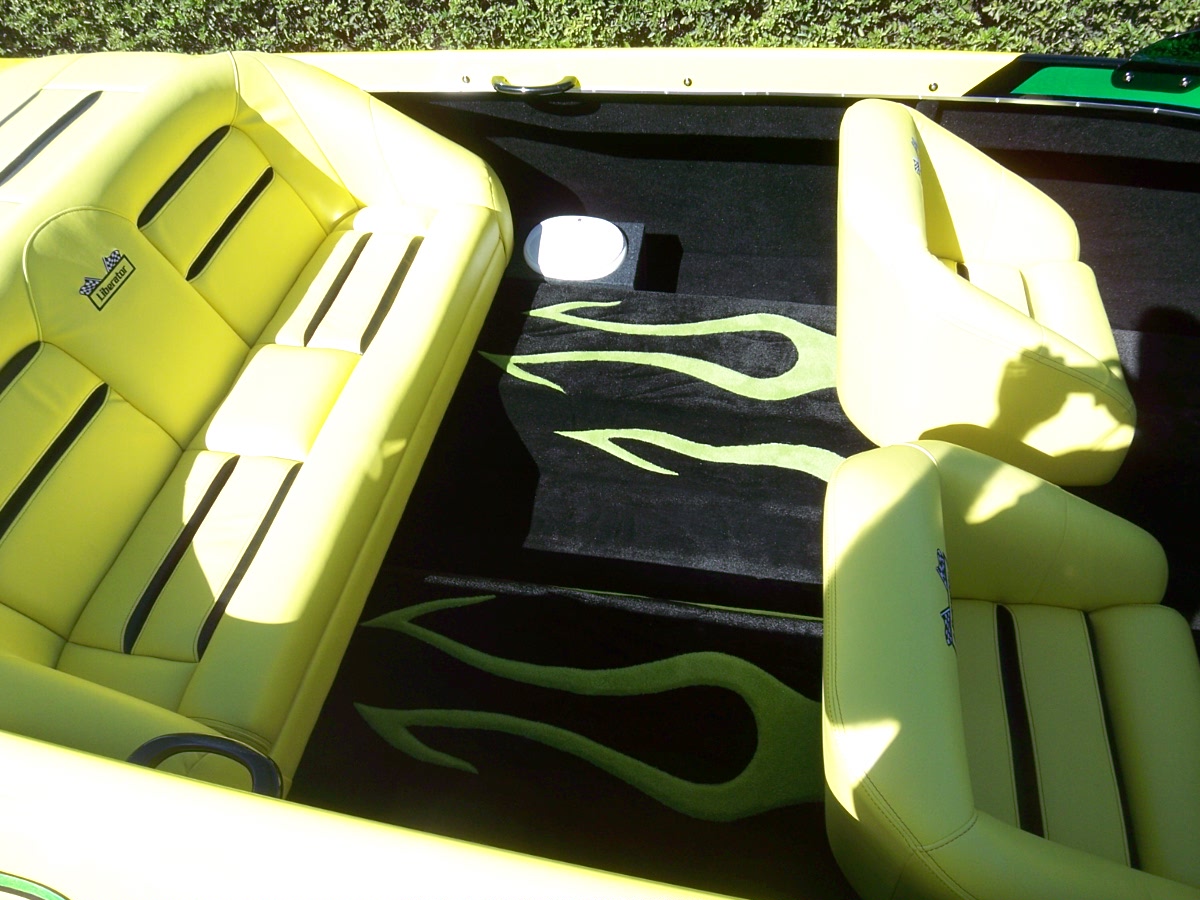 You won't find carpet like this in other boats!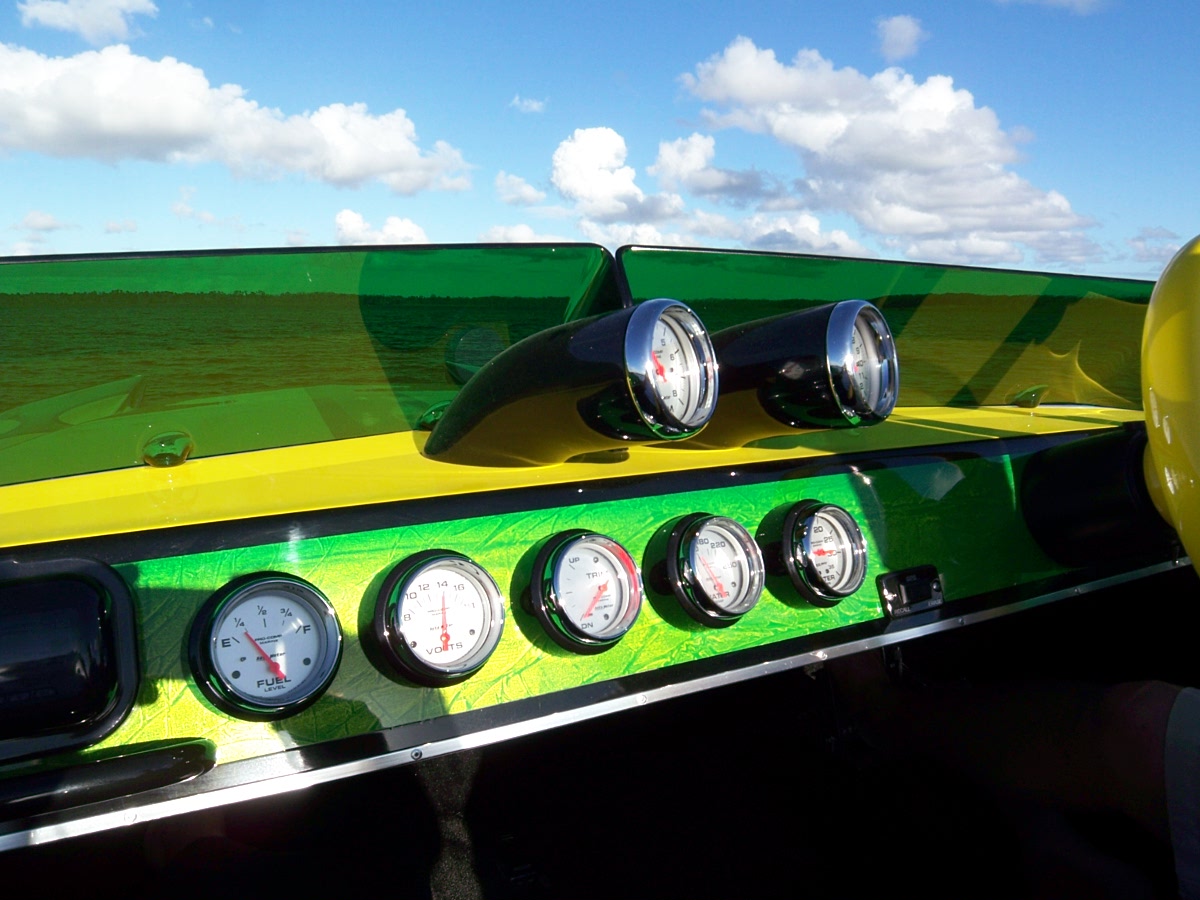 Marble dash and Autometer monster platinum guages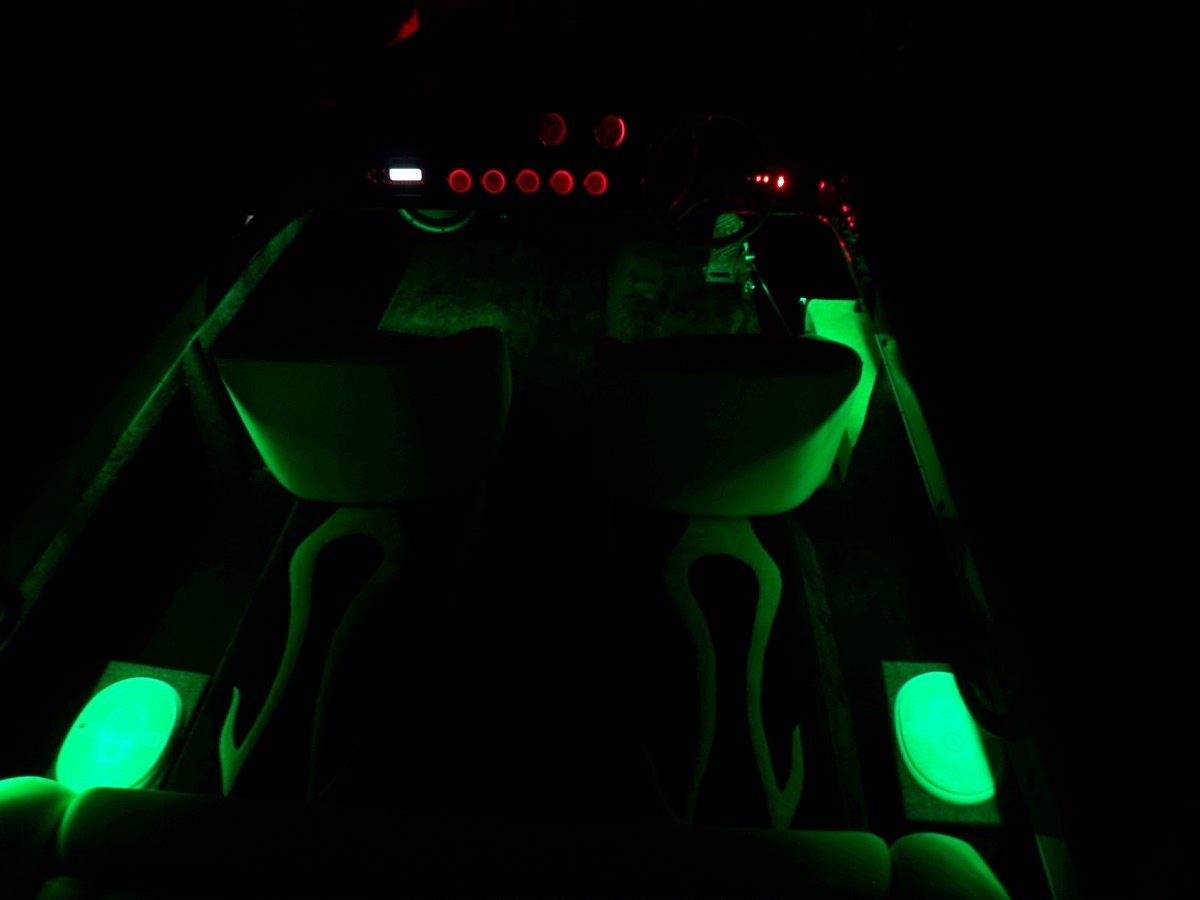 Check out the green LED lighting! Very COOL!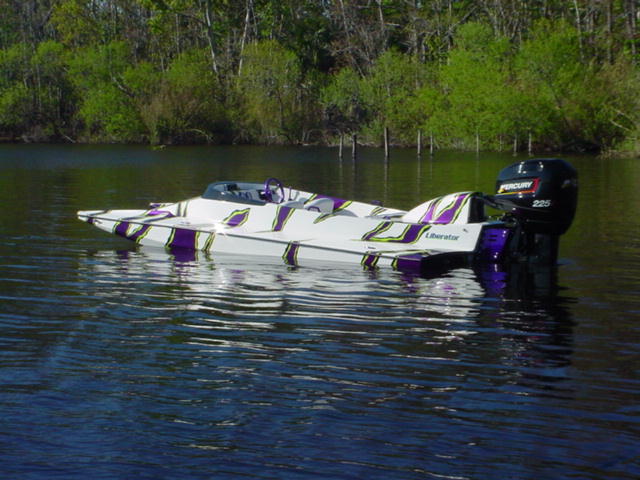 SOLD! Went to Texas.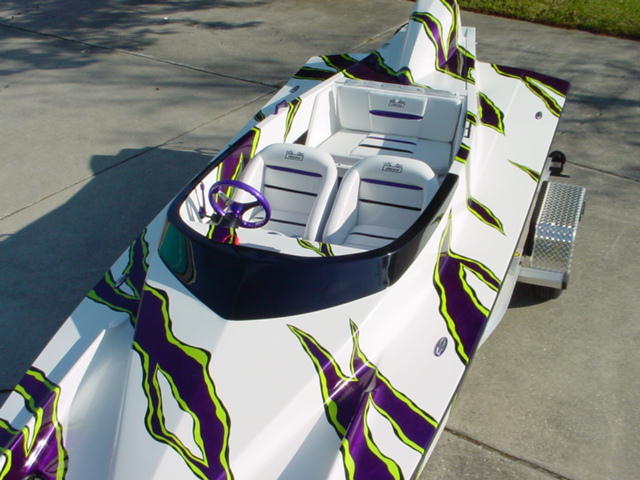 You'll get noticed in this boat!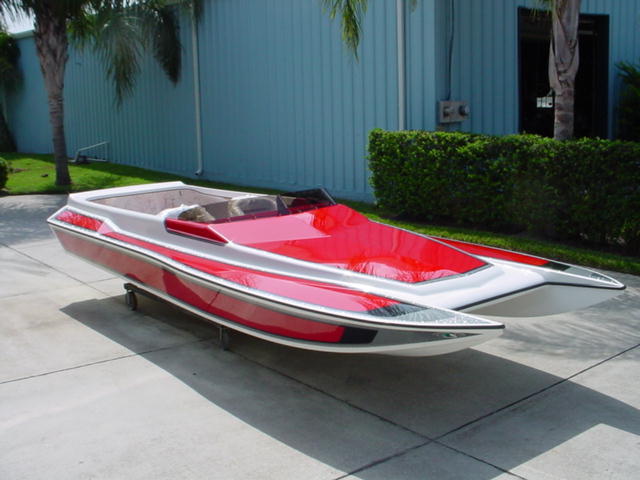 This red/black/gray/silver 21 is all gelcoat colors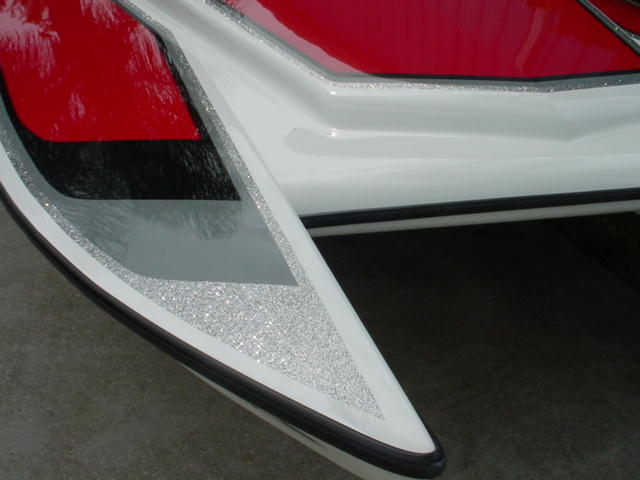 The flake really stands out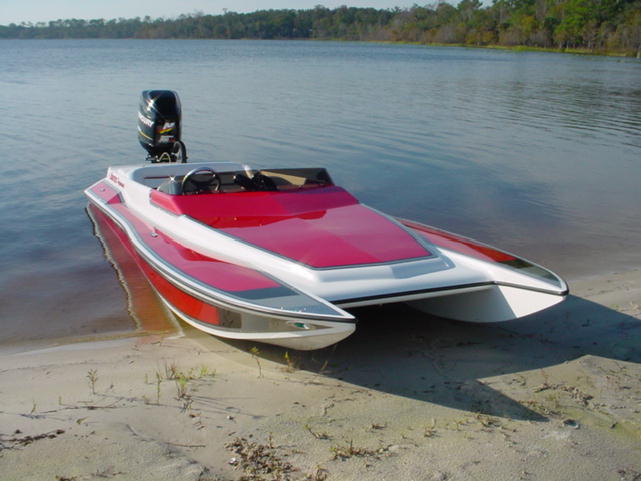 First time in water
Sold for $50,500. Went to Virginia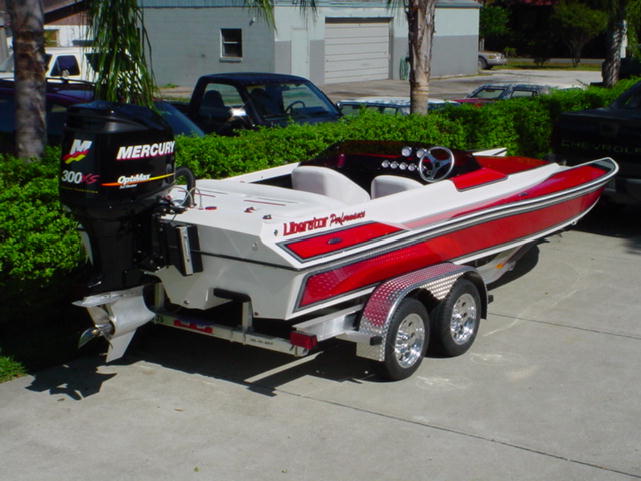 Merc 300xs. 5-6 mpg.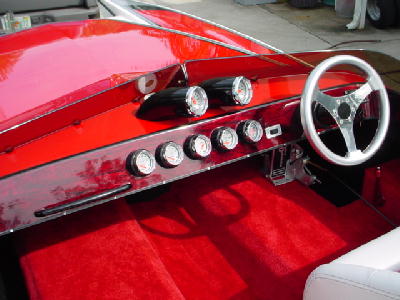 Dash has Monster guages and GPS speedo
I could'nt leave it alone. Red marble dash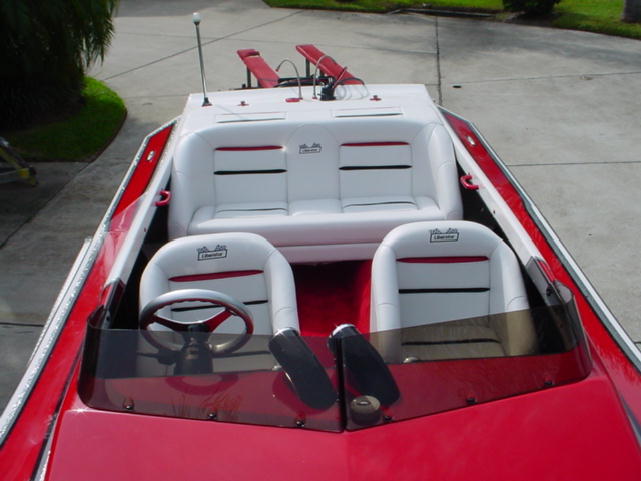 Interior and 40 ounce carpet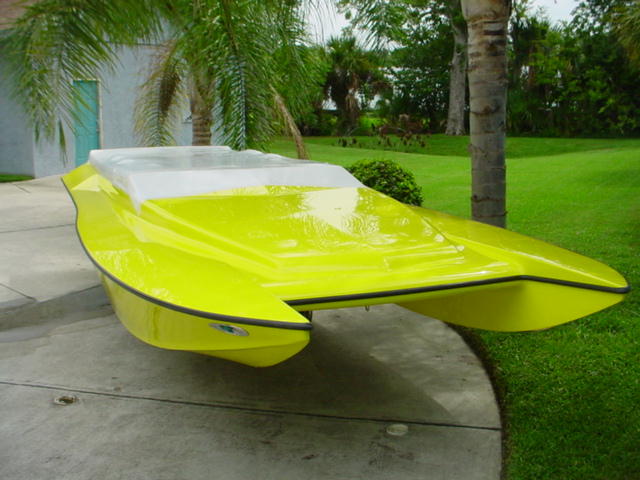 You can add many colors to a yellow boat. Ready for custom paint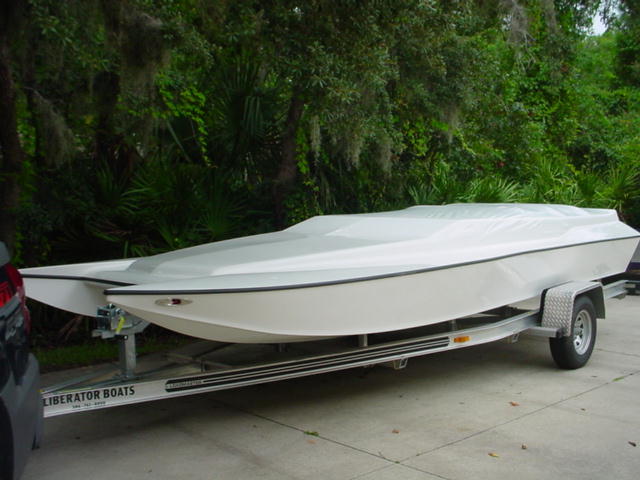 White always makes a nice canvas for custom paint
This is my own personal 21ft twin Merc powered Liberator. I'm going to start a new project, so it's time to say goodbye. This boat is the best of the best. Over $25,000 in extras. It took over 12 weeks, full time, to paint and rig this boat. I'll probably never be able to top it. Price is $65,000.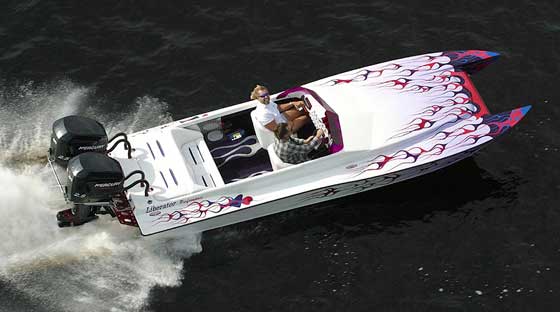 This boat runs well over 120 mph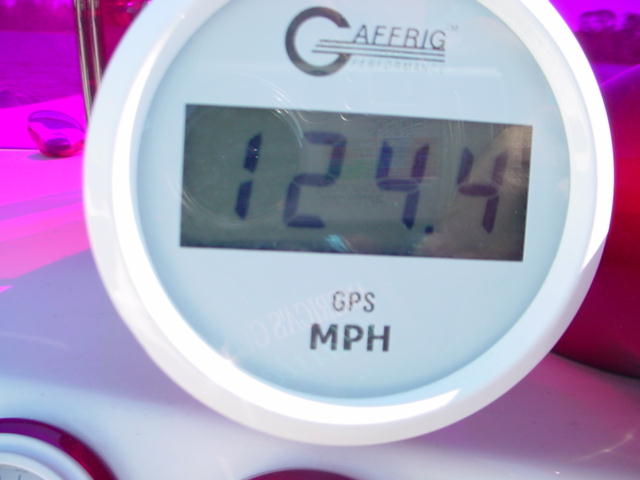 This new 30ft Liberator cat has just been completed. $14,000 custom interior. Absolutely the best of everything. Large cabin and 4'8" x 8'6" rear area. cockpit is 9'4" x 7'2" wide. The biggest cockpit you'll find in any 40ft and under offshore boat. Too many extras to list.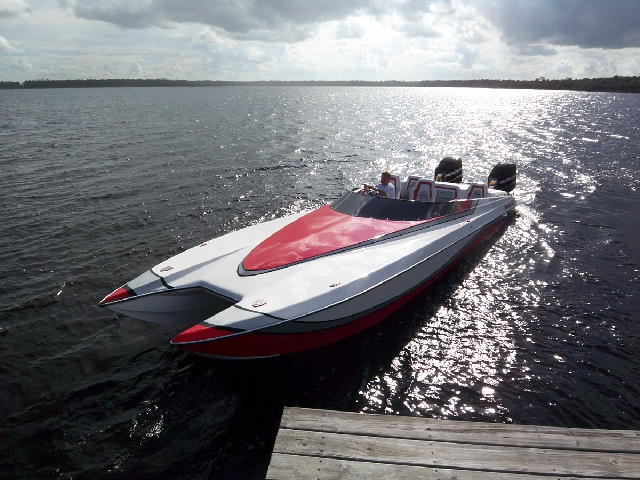 Sold for $152,000. Went to Kentucky
300XS Mercs, Imco steering, Stainless Marine trim indicators
Before being rigged
Tons of room to party!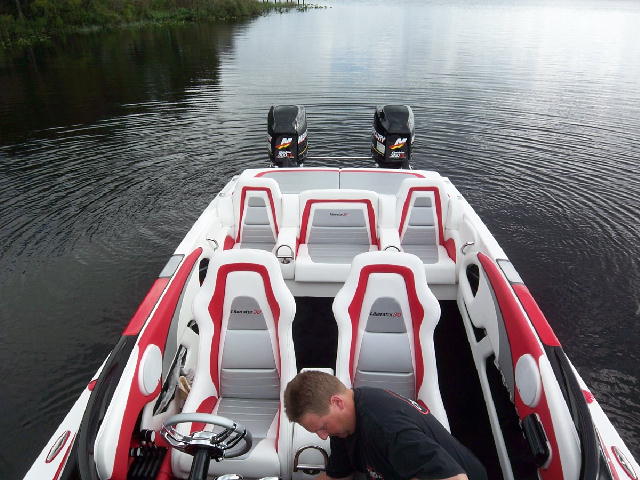 Total custom interior when rigged in Florida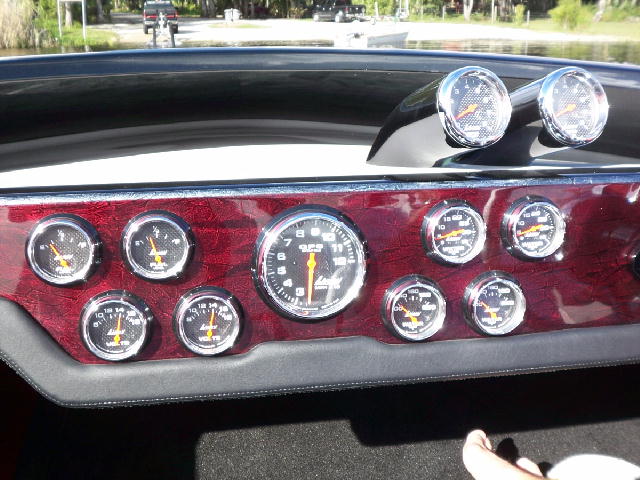 Custom red candy marble dash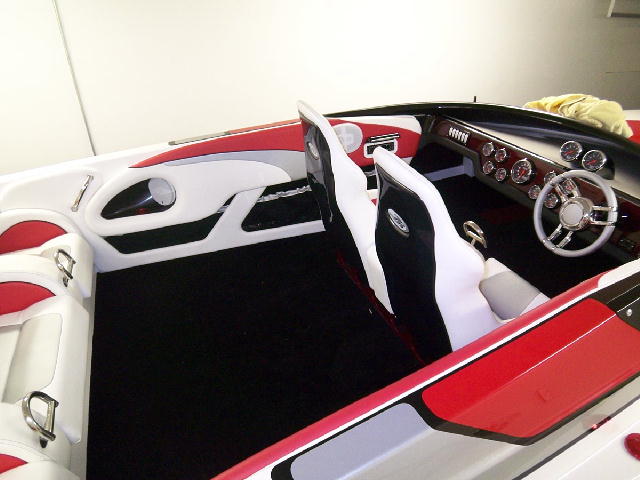 Five ft between seats. Snap-in 40 OZ carpet.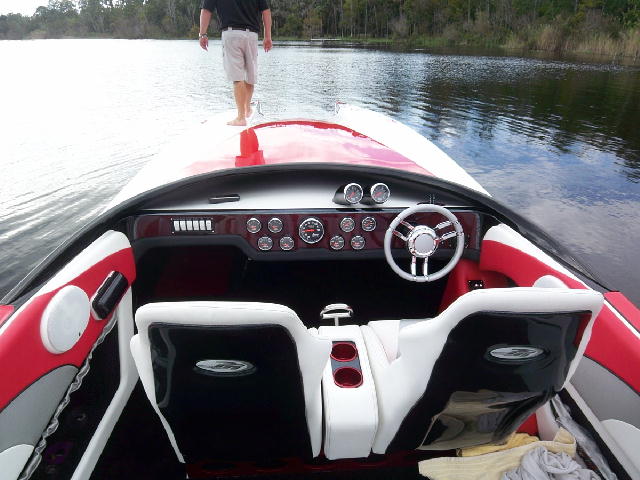 Carbon fiber seat backs. Red marble dash. 2000 watt stereo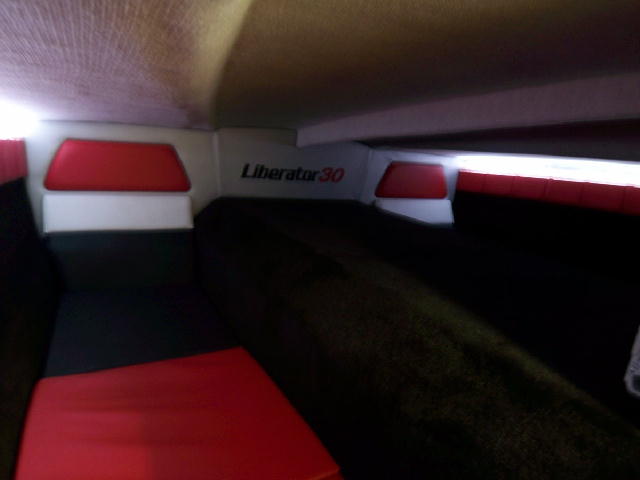 Front cabin is huge. LED rope lighting too.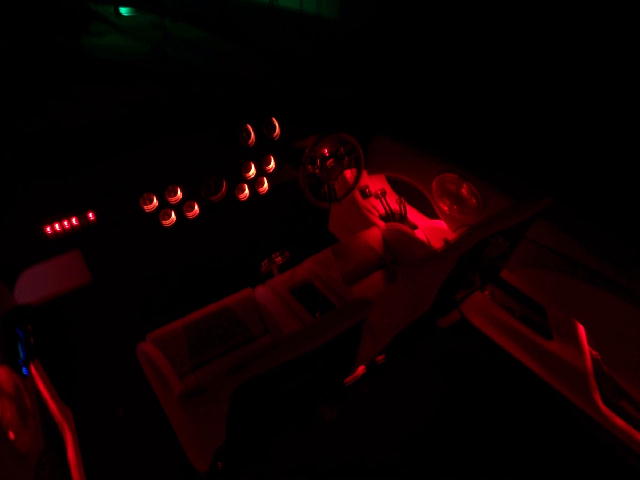 Red LED lighting at night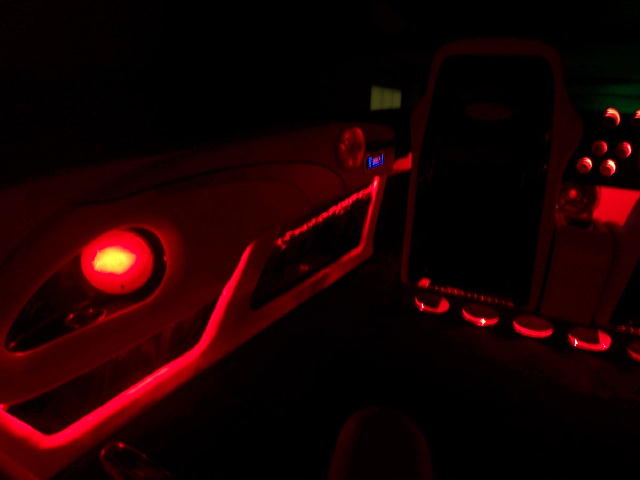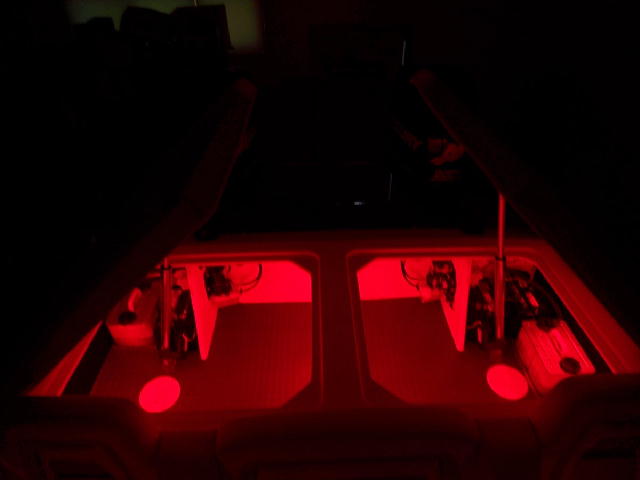 Rear storage area at night
First test drive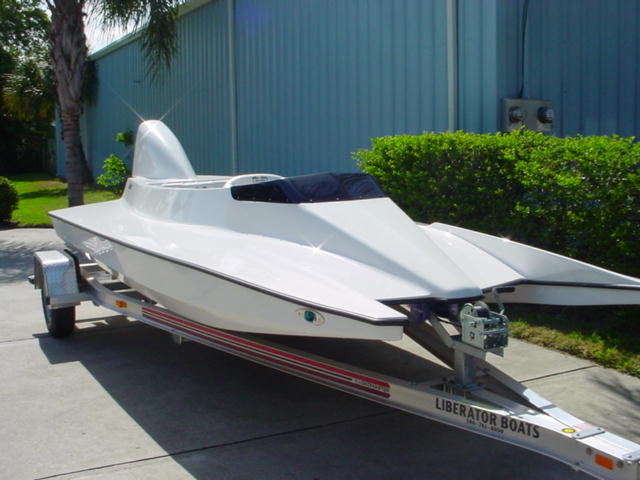 This new 18ft 3 seat, center steer Liberator.


This brand new 21 is painted with the "HARLEY" colors. Pearl orange, black, and silver metalflake. Has a 1000 watt stereo system, Gaffrig guages, Seastar hydraulic steering, 40 oz carpet, custom ordered pearl orange powdercoating, custom built setback bracket, and a Mercury 300x to get you down the river.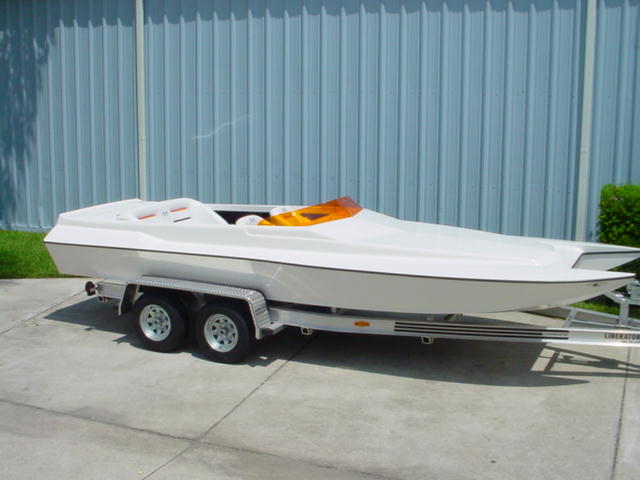 Brand new 21ft before paint.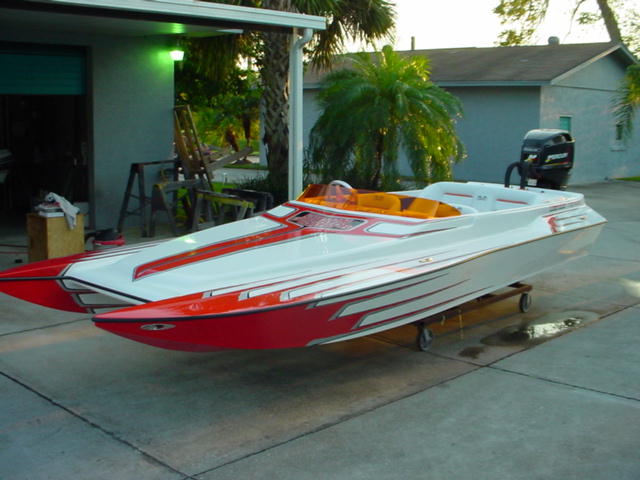 Sold for $53,600. Went to Michigan
First time in the water. Thanksgiving weekend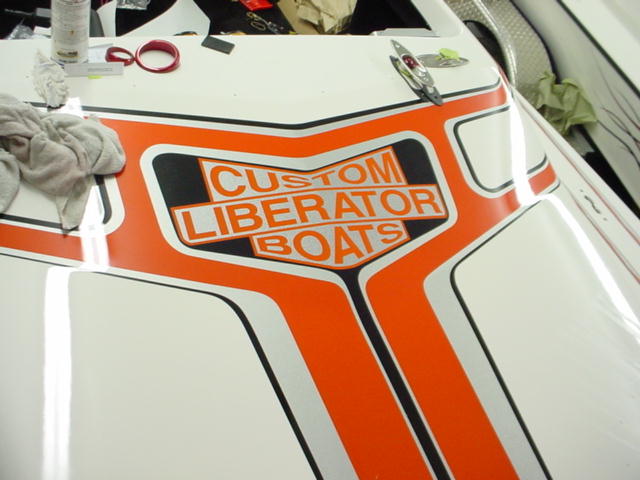 Custom pearl and metalflake paint in the "HARLEY" colors
Special order orange pearl powdercoated bezels and trim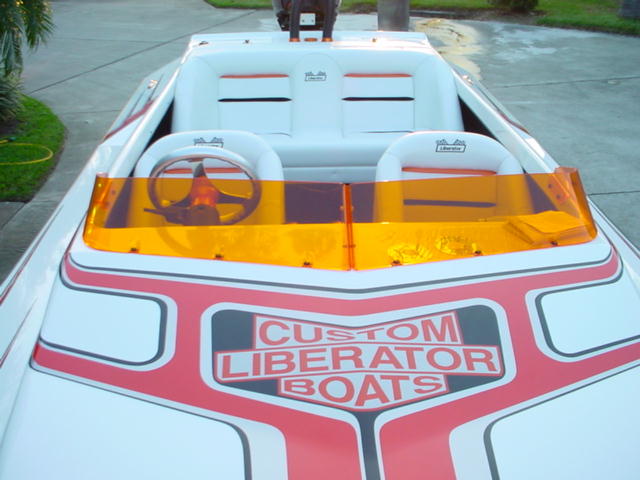 Interior with 40 ounce black carpet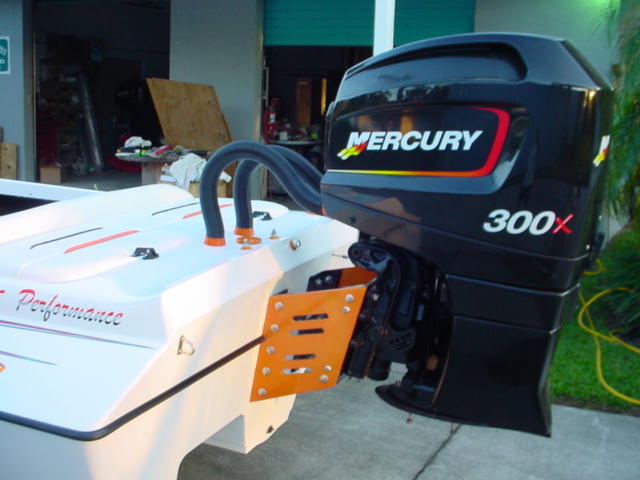 Custom setback bracket and 300x motor
Sold for $41,500 Stayed in Florida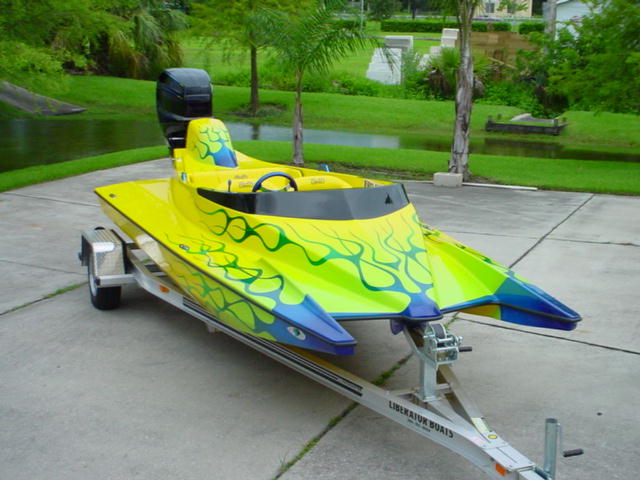 2006 18ft four seater. Custom, Custom, Custom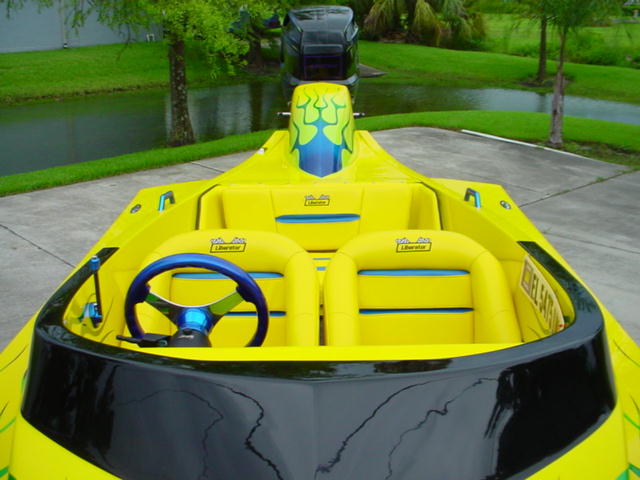 New custom interior with 40 ounce snap-in carpet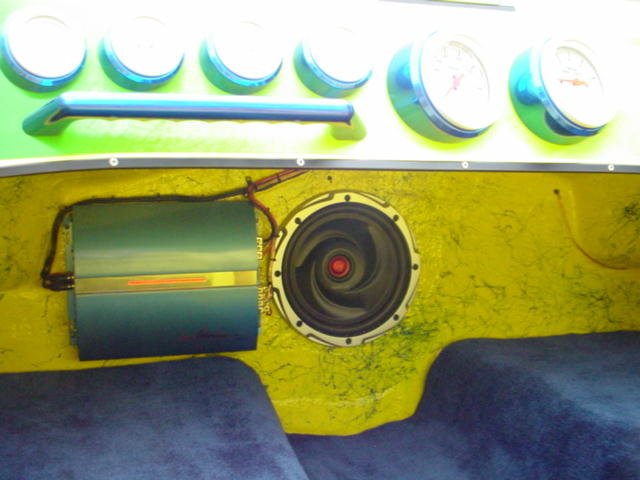 600 watt stereo really rocks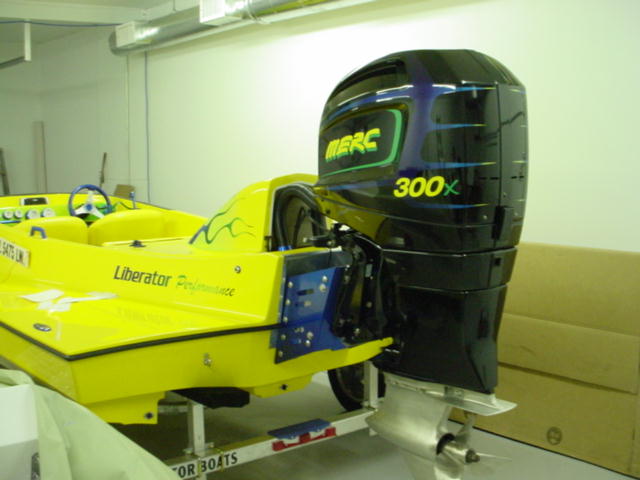 This 300x will get it rollin' 330hp at the prop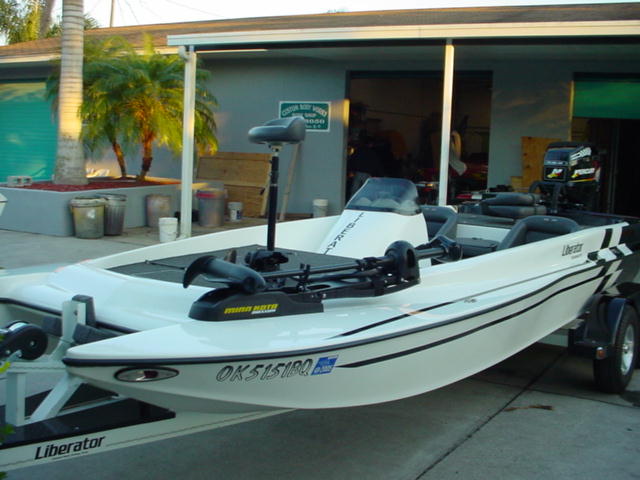 SOLD to Texas. 2002 21ft Bassboat tunnel. 300 Promax. low hours. $28,000
Tons of room, livewells, and runs great in the rough
Enter content here






Enter supporting content here