This 21 ft Liberator is a deeper freeboard cat! That means no wind in the face, even at 100mph! This boat can run in a 2-3 ft chop effortlessly! It can be rigged with a single or twins.....to twin Merc 300 drags! 1200 lbs, balsacored bottom, custom Interior, 40oz marine carpet, unrigged on an aluminum trailer,from $25,900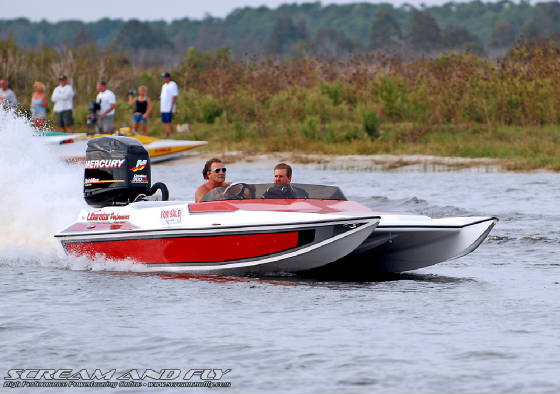 The new 300xs Optimax gets 6 mpg on this 21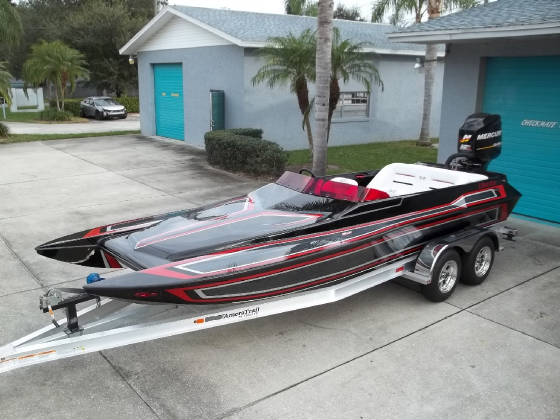 This boat runs over 108 mph!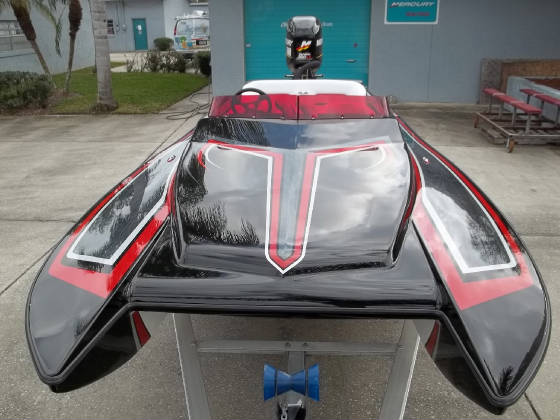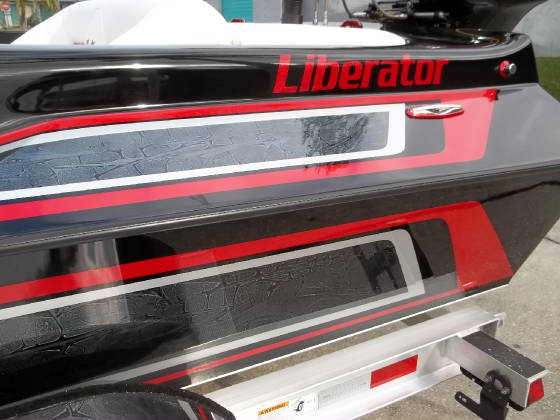 Custom MARBLE paint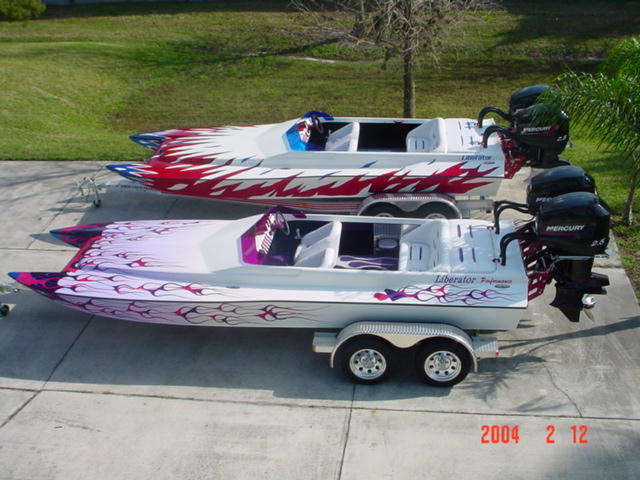 You're looking at 1120 Horsepower!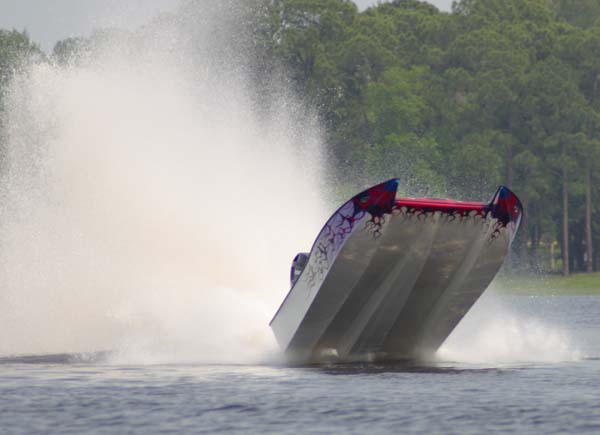 HEAVY on the trim button at 65mph!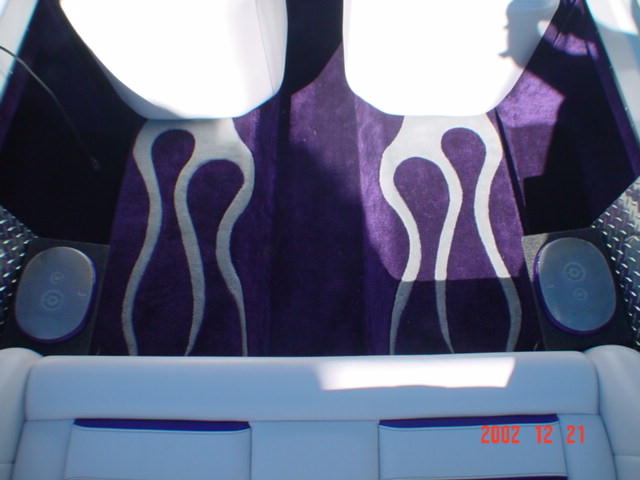 Custom touchs like this make the boat!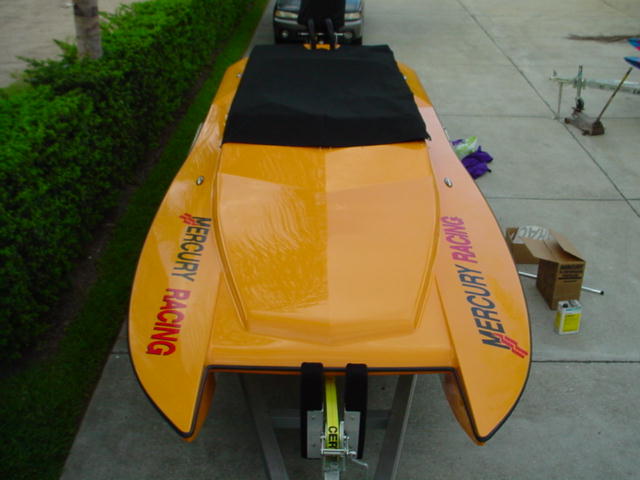 This 2007 21 went to Virginia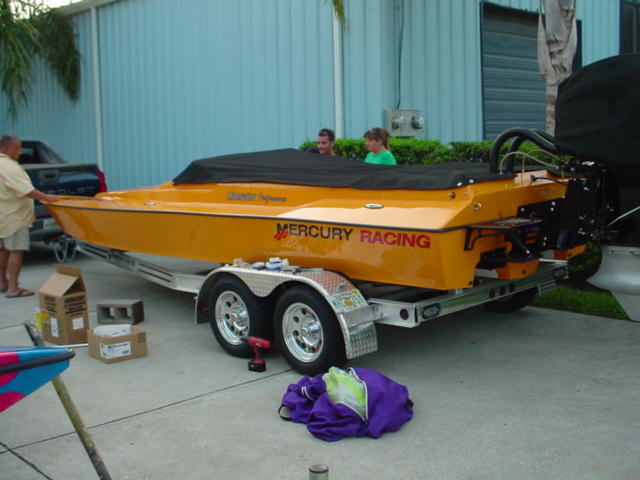 It has a 300x on it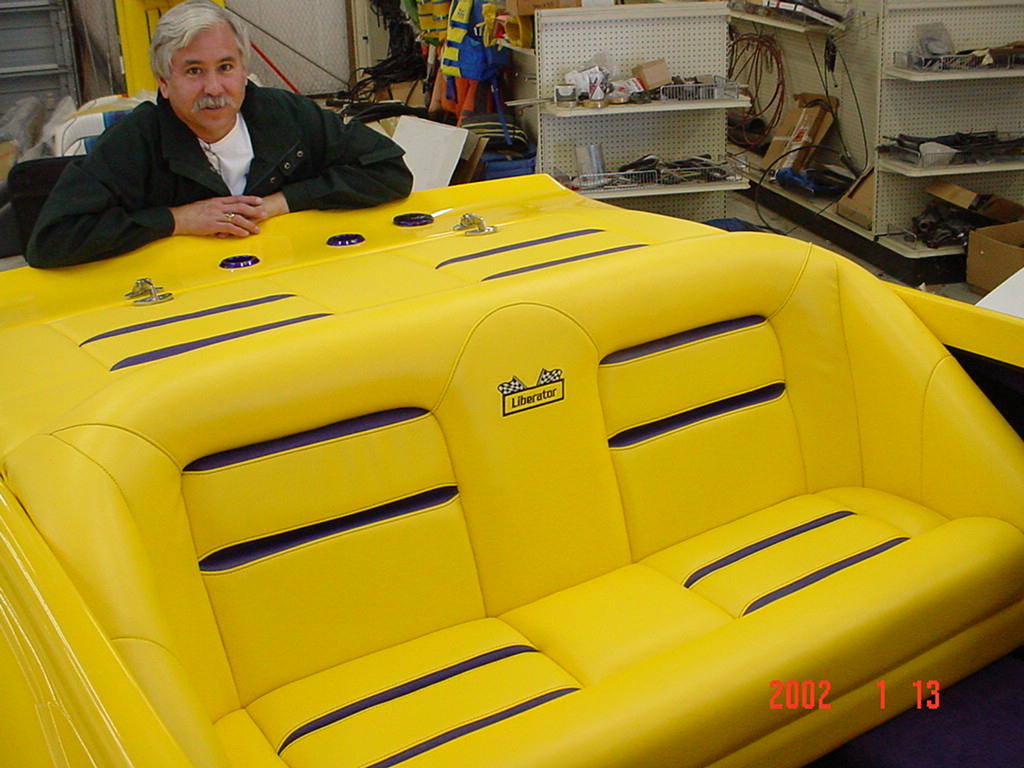 Interiors are all fiberglass and aluminum. NO WOOD!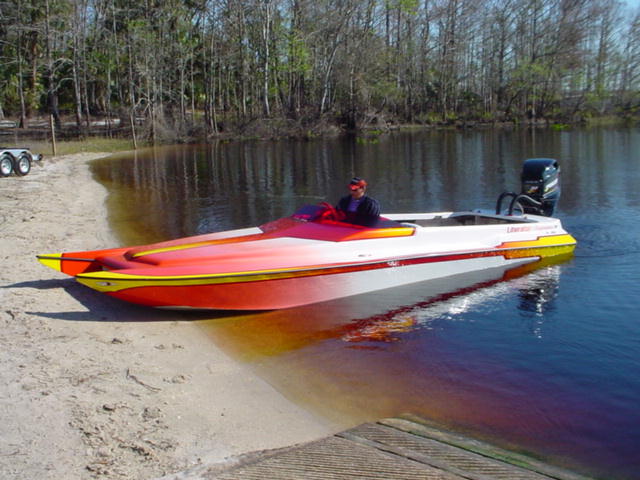 All these colors are marblized candys. This boat will stay in central Florida
This was my first 21 Liberator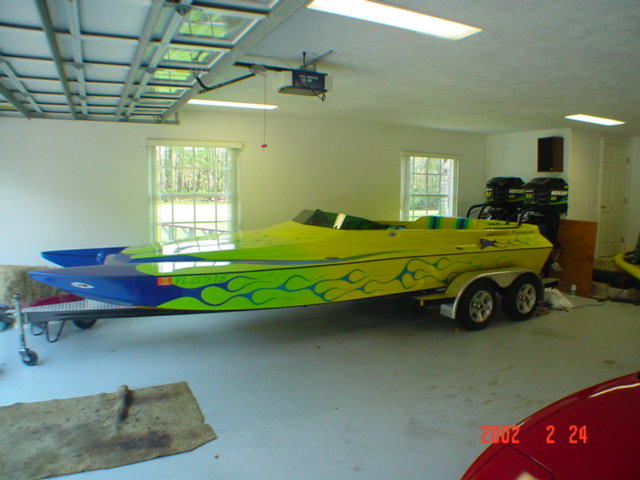 Sitting in it's happy home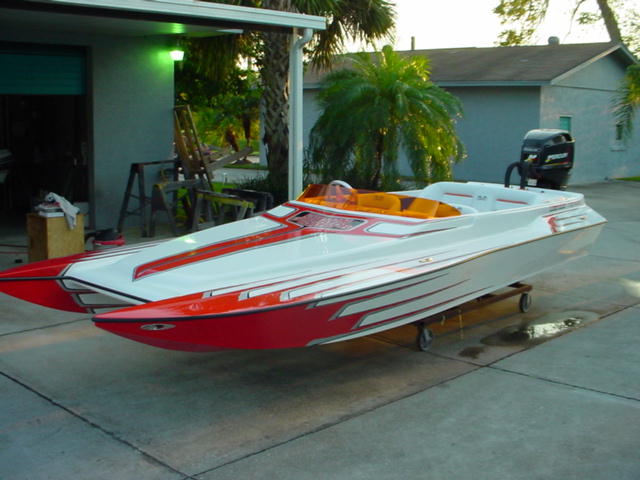 Harley colors in old school scallops with a Merc 300x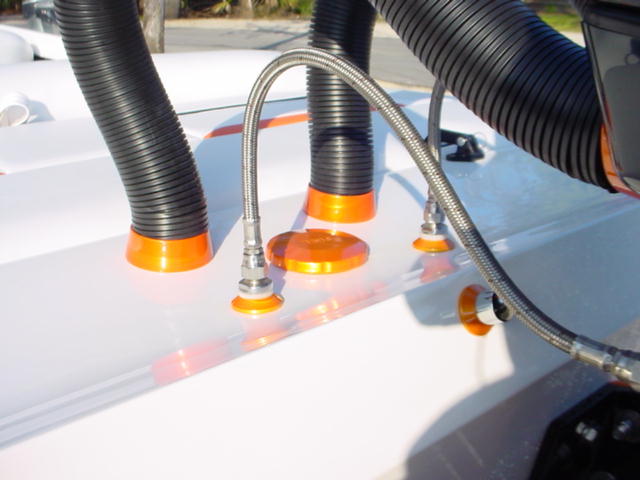 This is standard rigging on all Florida rigged 21's.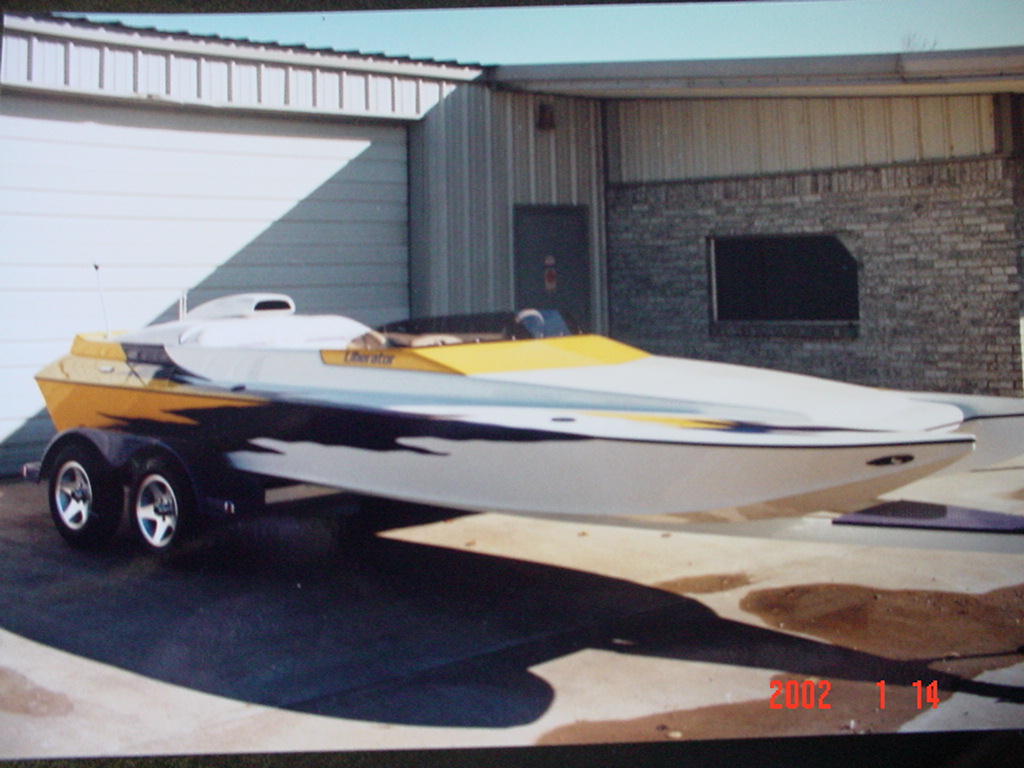 The 21 is available in Jets and I/O's also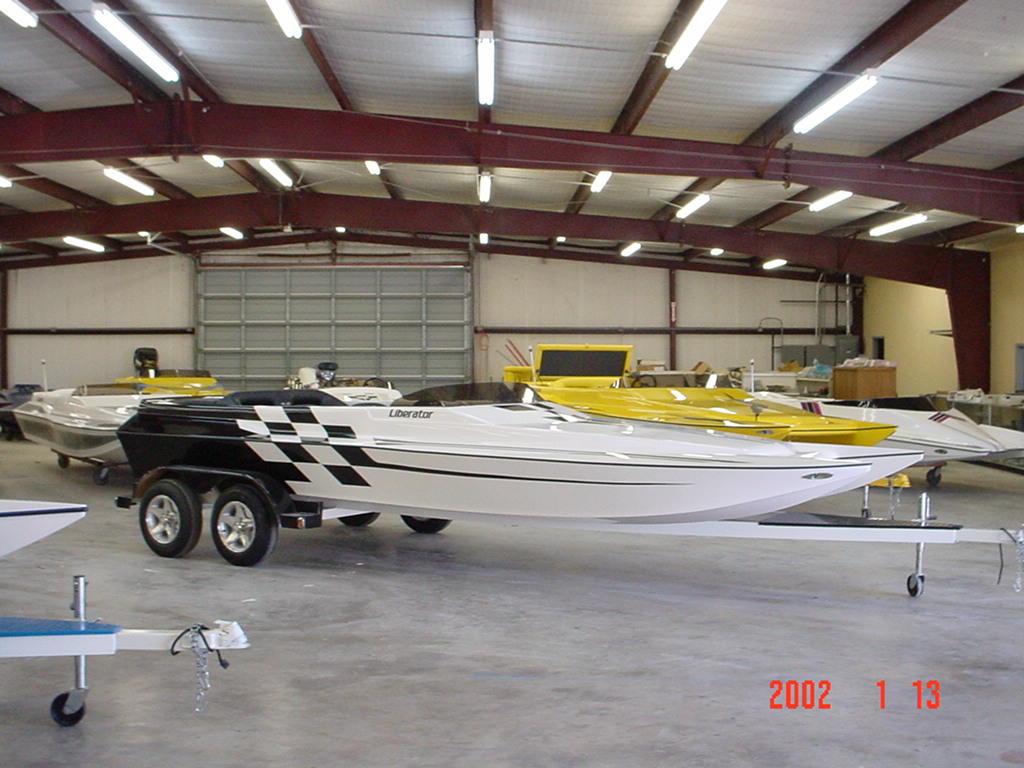 Checkers is a popular gelcoat design
This flag design is in the gelcoat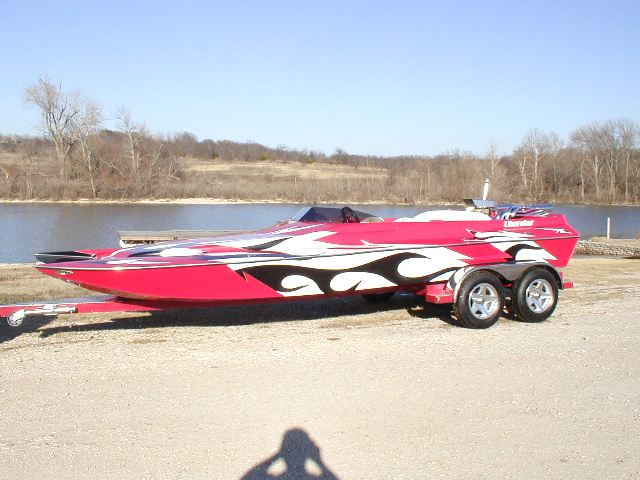 Here's a new 21ft 500hp jet boat. All colors are in the gelcoat
front deck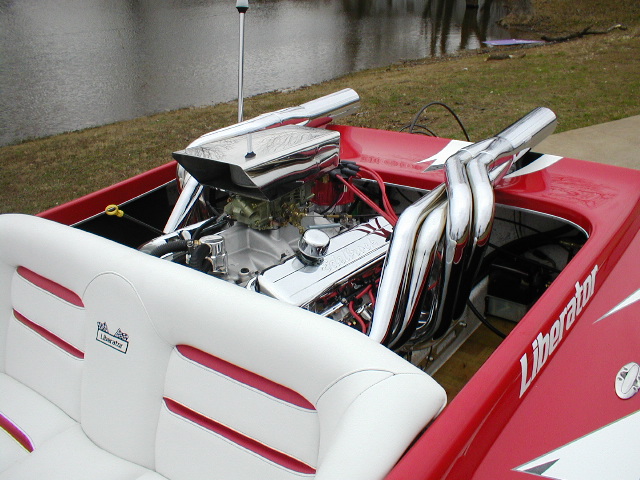 502CI-500hp big block Chevy Jet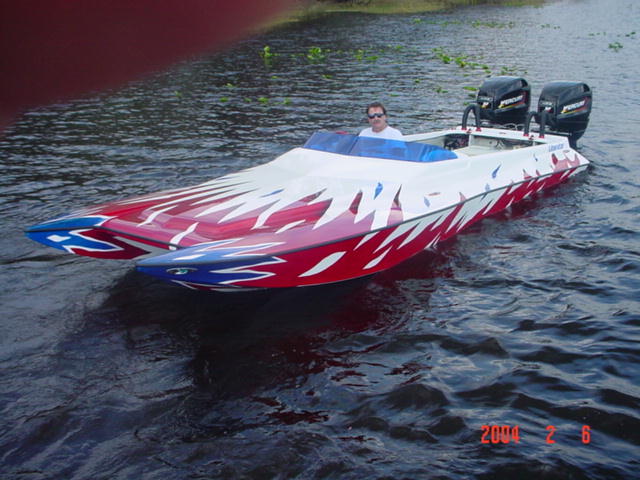 This is the maiden voyage in this new 21. God, I love this job.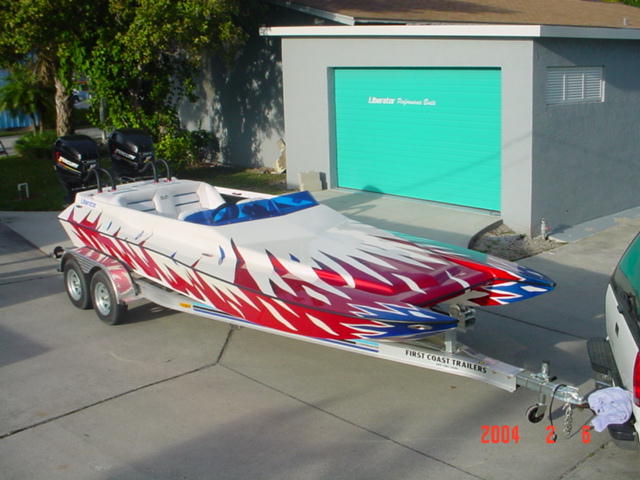 Ready for delivery to Georgia!