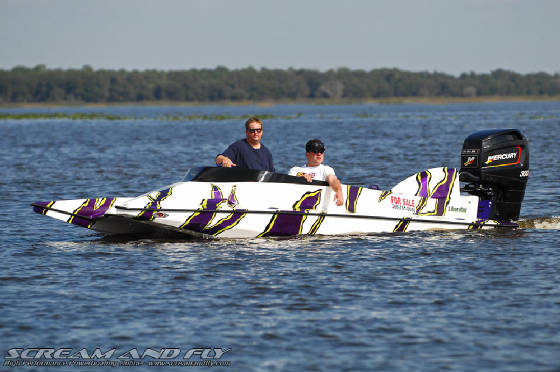 Bad to the bone with a 300X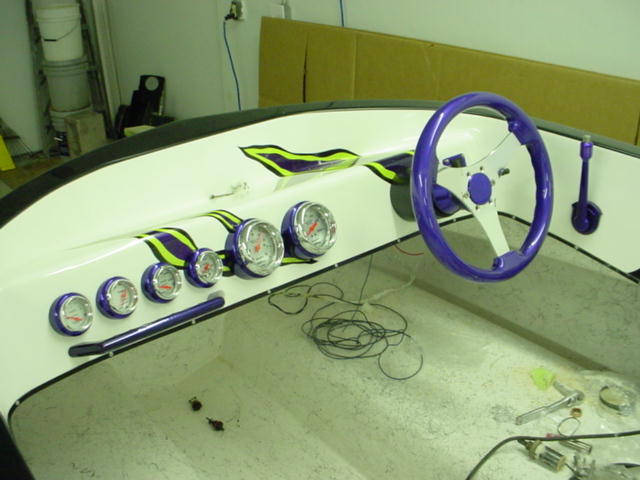 This boat will have all the good stuff.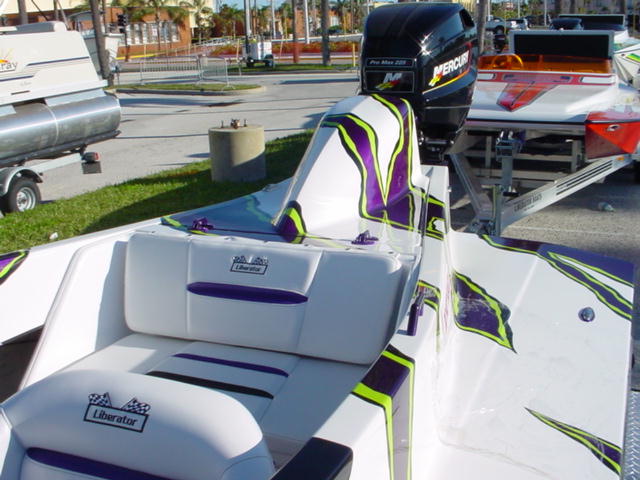 Seats four

This boat is built for SPEED ! Capable of over 125mph with a Merc 300 Drag motor! From 550lbs, center steer, rear seat cover, balsa cored bottom, race cowl, on an aluminum trailer, unrigged for $12,500 Four seat model available for $1,200 more.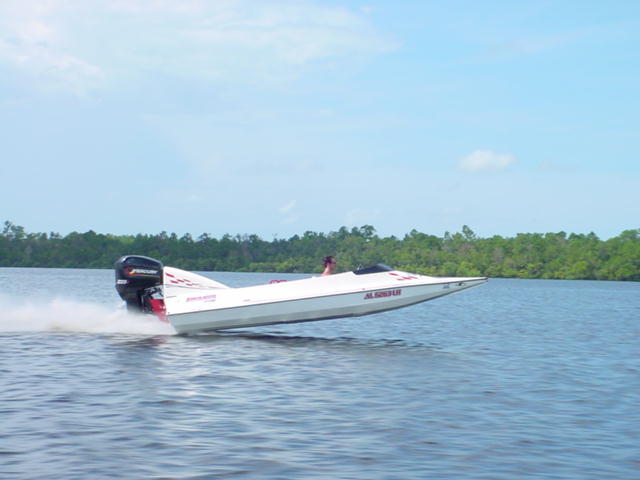 Cruisin at 100mph!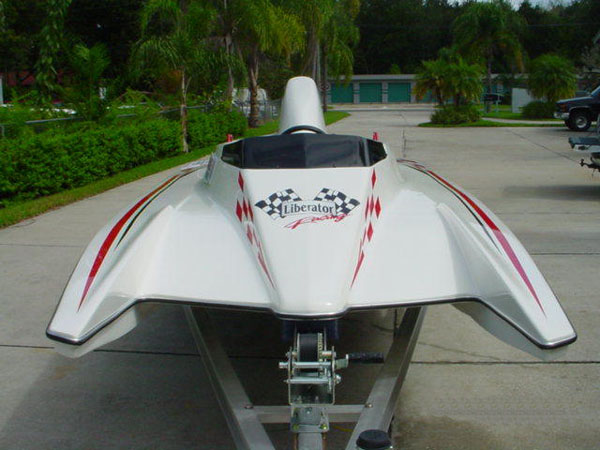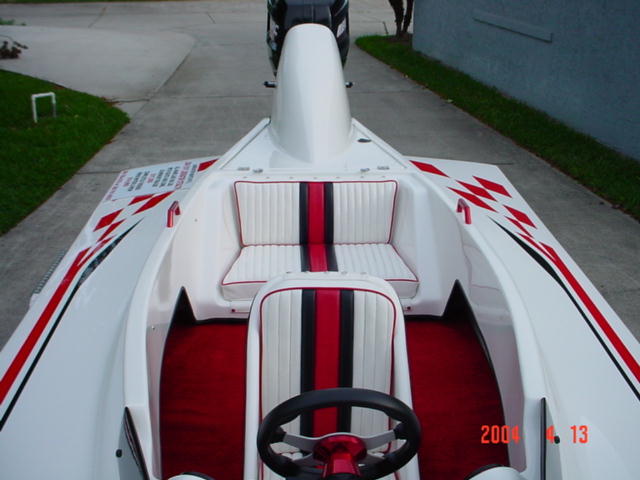 Interior with 40 ounce snap-in carpet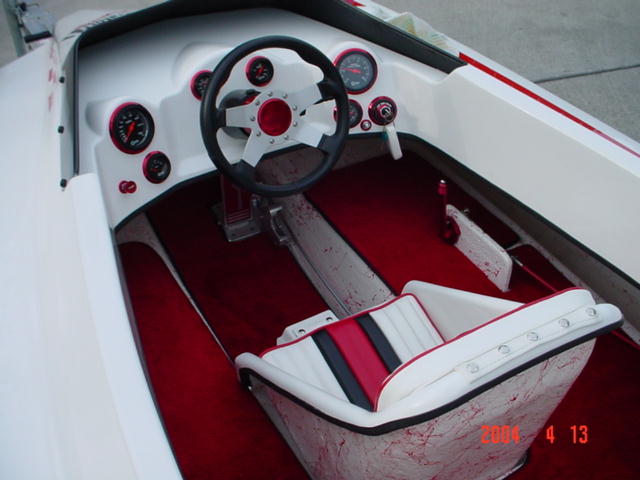 Custom dash